Rio Tinto Undergoes Panguna Mine Impact Assessment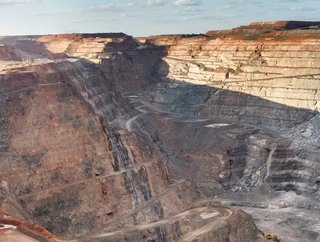 Rio Tinto will undergo an impact assessment at its unused Panguna copper mine following concerns of previous environmental and human rights issues 
Rio Tinto is committed to five values when it comes to its workforce: safety, teamwork, respect, integrity, and excellence. The company's sustainability initiative extends its support to the well-being of its employees at home or at work. This may explain why the company has no quarrels with partaking in an environmental and human rights assessment. 
The company has agreed with the local community - near its former Panguna copper mine - to assess its impacts on the environment as well as any other ESG issues. The copper mine is based in Bougainville, Papua New Guinea and has been out of operation since 1989 after the civil war began. To carry out the assessment, a joint committee of stakeholders will be formed to carry out the task to gain an in-depth understanding of the environmental and social impacts of the mine. 
'Operations at Panguna ceased in 1989 and we've not had access to the mine since that time', says Jakob Stausholm, Chief Executive at Rio Tinto. 'Stakeholders have raised concerns about impacts to water, land and health and this process will provide all parties with a clearer understanding of these important matters, so that together we can consider the right way forward. We take this seriously and are committed to identifying and assessing any involvement we may have had in adverse impacts in line with our external human rights and environmental commitments and internal policies and standards'.
Why Investigate a Former Copper Mine?
In September 2020, the Human Rights Law Centre (HRLC) - a group that represents 156 residents in the locality of the Panguna mine - filed a complaint with the Australian National Contact Point (AusNCP) against Rio Tinto, regarding breaches of the OECD Guidelines for Multinational Enterprises of the environmental and human rights nature. Rio Tinto will also be expected to address the impacts of the mine as it has an obligation to provide support if mining operations contributed to harm - to either the environment or the local community. 
Those who contributed to the complaint are calling for Rio Tinto to:
Engage with the affected communities to help find solutions and undertake formal reconciliation as per Bougainvillean custom.

Fund an independent environmental and human rights impact assessment of the mine by a team of qualified local and international experts to map impacts and to develop recommendations (Impact Assessment).

Contribute to a substantial, independently managed fund, to help address the harms allegedly caused by the mine and assist long-term rehabilitation efforts.

For more mining insights, check out the latest issue of Mining Global magazine.