Rio Tinto's break technology could decarbonise steelworks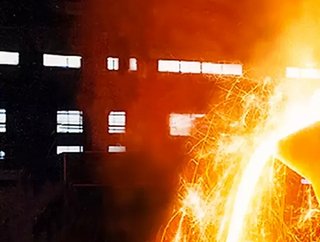 Working with the University of Nottingham, Rio Tinto is developing a new technology to decarbonise steelworks, by replacing the use of coking coal
As a historically fossil-fuel dependent industry, mining organisations are jumping at each chance they get to invest in decarbonising their operations. Rio Tinto is no exception, as its most recent endeavour looks to eliminate carbon emissions in steelworks. 
The company has been working on a sustainable alternative to the use of coking coal—a high-carbon material—for the product of steel. Developments now leave the organisation hopes to replace the fuel with sustainable biomass, combined with microwave technology, to convert iron ore to metallic iron in the steelmaking process. The company awaits a patent for the technology, which will drastically reduce its negative contribution to climate change, however, it will continue to pursue other low-carbon developments that it has been working on. 
Upon the success of the project, Rio will invest in its widespread use, allowing it to commercial the technology. 'We are encouraged by early testing results of this new process, which could provide a cost-efficient way to produce low-carbon steel from our Pilbara iron ore', says Simon Trott, Chief Executive Iron Ore at Rio Tinto. 
'More than 70 per cent of Rio Tinto's Scope 3 emissions are generated as customers process our iron ore into steel, which is critical for urbanisation and infrastructure development as the world's economies decarbonise. So, while it's still early days and there is a lot more research and other work to do, we are keen to explore further development of this technology'. 
Steelworks leveraging circular principles
The system utilises lignocellulosic biomass, which replaces coal in the steelmaking cycle. The matter is combined with iron ore and heated with gas from the matter and high-efficiency microwaves, powered by renewable energy sources. To deliver this technology and method of working, Rio has been working closely with the University of Nottingham's Microwave Process Engineering Group to fine tun the solution. 'It is really exciting to have the opportunity to be part of a great team working on a technology that, if developed to commercial scale, has the potential to have a global impact through decarbonising key parts of the steel production process', says Professor Chris Dodds, The University's Head of Department, Chemical and Environmental Engineering.
 Despite the excitement of implementing its biomass system, there is still the issue of sourcing the material. 'We know there are complex issues related to biomass sourcing and use and there is a lot more work to do for this to be a genuinely sustainable solution for steelmaking. We will continue working with others to understand more about these concerns and the availability of sustainable biomass'. 

For more mining insights, check out the latest issue of Mining Global Magazine.