Schneider Electric: 5 technologies for sustainable mining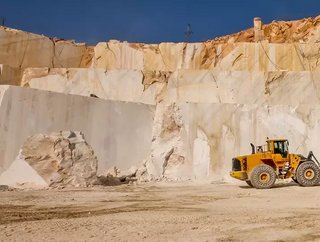 Last Chance to register for Schneider Electric's 'Five evolutionary technologies towards sustainable mining, minerals and metals' webinar
Schneider Electric endeavours to endorse sustainable progress and make the most out of everyday energy and resources. As a company that prides itself on viewing electricity as a means for decarbonisation, and with a mission to drive "digital transformation by integrating world-leading process and energy technologies" in an effort to achieve the full potential of sustainable opportunities, you can guarantee its upcoming webinar won't be one you'll want to miss. 
Last Chance to Register 
Titled 'Five Evolutionary Technologies Towards Sustainable Mining, Minerals and Metals', Schneider is gearing up to deliver its webinar on Tuesday, October 19, 2021. 
Featuring industry experts John Kwarta, Ron Taglieri, and Victor Dunand, the event will see the breakdown of how technology can revolutionise sustainability within the mining, minerals, and metals sectors, delving deeper into the delivery of sustainable alternatives and how these will ensure the continued protection of our environment, economy, and wider society. 
Schneider's talk comes at a time when global warming and the impending climate crisis looms ever closer. It's imperative for an industry that accounts for almost 7% of global greenhouse gas emissions, that the necessary changes are put in place. And with sustainability now placed firmly at the forefront of business agendas, the future success of sealing mining and metals contracts may just hang in the balance. 
The webinar will cover a variety of topics relevant to technology and sustainability within the industry including: 
● Where and how to start on your sustainability journey 
● How to extract actionable insights from your data 
● Funding energy and sustainability in the 'New Now' 
● How to improve your energy mix - offsite vs onsite renewables 
● Why integration of power and process should be your next step
Make sure to register for Schneider Electric's 'Five Evolutionary Technologies Towards Sustainable Mining, Minerals and Metals' so you don't miss out on uncovering the secrets for the future of mining, minerals, and metal sustainability. 
For those interested (EMEA and APAC): Click here to register! 
And for those interested (Americas): Click here to register!