Southwire and two Grupo Mexico sites join The Copper Mark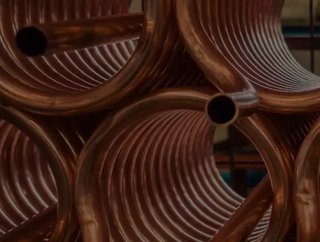 The Copper Mark's growing membership reflects the growing imperative of companies to mitigate the negative impacts of their operations
Southwire has joined The Copper Mark as a partner organisation and the assurance framework to promote responsible practices has added two participating sites from Grupo Mexico.
The Copper Mark now has 17 partners and 33 participating sites, and the new additions from Grupo Mexico's Mining Division are:
Mexicana de Cobre S.A. de C.V., Unidad Planta Metalúrgica 
Mexicana de Cobre S.A. de C.V, Unidad la Caridad 
Southwire is one of North America's largest wire and cable producers and has made a public commitment to the Copper Mark's vision and objectives of promoting responsible production and sourcing practices.

Michèle Brülhart, Executive Director of the Copper Mark, said: "The addition of the new sites from Grupo Mexico and our new partner Southwire builds on the Copper Mark's progress in encouraging responsible production and highlights the growing imperative of companies actively mitigating the negative impacts of their operations while promoting sustainable development outcomes."

Xavier García de Quevedo, Executive Vice President at Grupo México, Mining Division, said adding new sites to The Copper Mark is testament to its commitment to transparency and responsible production practices. It is the fourth largest copper producer globally, and operates 15 underground and open pit mines including Buena Vista Del Cobre in Sonora, which is the third largest copper mine.
"Throughout our operations we constantly strive to protect the environment as well as the health, safety and human rights of our people, stakeholders and communities where we operate, in line with the United Nations' Sustainable Development Goals," he said. "We look forward to working with the Copper Mark to strengthen our due diligence processes. Through this third-party verification, we want our stakeholders to be confident that the copper we produce upholds the highest possible sustainability
standards."

Charlie Murrah, Executive Vice President of Metals and Chief Procurement Officer at Southwire, said The Copper Mark provides a unique platform for like-minded organisations in the copper industry to affect positive change for all stakeholders. "We encourage our suppliers, scrap processors and other partners to support the Copper Mark as we continue to drive sustainability throughout the copper value chain."
Global copper demand to outstrip supply
Global demand for copper, an essential component in manufacturing electric vehicles (EVs) and consumer electronics, will outstrip supply by more than six million tonnes by 2030, Rystad Energy projects. A deficit of this magnitude would have wide-reaching ramifications for the energy transition as there is currently no substitute for copper in electrical applications. Significant investment in copper mining is required to avoid the shortfall.
Copper demand is projected to rise 16% by the end of the decade, reaching 25.5 million tonnes per annum (tpa) by 2030, compared with a supply forecast showing a 12% decrease versus 2021 levels. Estimates based on current and expected projects show supply will clock in at 19.1 million tpa, falling well short of the quantity needed to meet demand.
Investment in copper mining is risky as current operations are near peak capacity due to ore quality and reserves exhaustion, exerting upward pressure on production costs and emissions. However, copper prices are currently high, which could encourage investors to accept a greater level of risk.
"Lacklustre investments in copper mining are stumping supply, as the pandemic-driven market instability encourages investors to hold on to their capital," said James Ley, global energy metals expert and Senior Vice President with Rystad Energy. "As the energy transition continues at pace and EV adoption grows in populous nations like China and India, the copper mining industry requires significant investment to keep up with demand."