Vale MoU with SHS to explore carbon-neutral steelmaking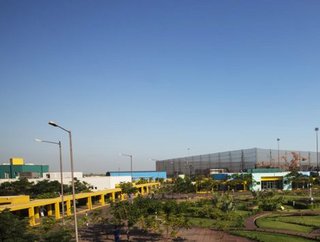 Brazilian mining giant Vale says its JV in Oman has invested US$1.2bn into the local supply chain as it investigates carbon-neutral steelmaking
Vale, the Brazilian multinational mining corporation, has announced the signing of a Memorandum of Understanding with Stahl-Holding-Saar, the German steelmaker, to pursue solutions focused on carbon-neutral steelmaking processes.
Sustainable mining and steelmaking
The mining giant said that it intends to work with SHS to jointly study and explore, amongst other initiatives, the usage of Vale's green iron ore briquettes and direct reduction pellets in steelmaking; and a briquette plant located close to SHS' facilities. In addition, the MoU covers the usage of Tecnored technology.
SHS is an operative management holding that actively assumes tasks for two steel companies in Saarland – Dillinger and Saarstahl. Dillinger produces steel heavy plates for sectors as steel construction, offshore and line pipes. Saarstahl is a manufacturer of high-quality wire rod and bar for the automotive and general engineering industries.
This initiative with SHS contributes to Vale's commitment to reduce 15% of net Scope 3 emissions by 2035. Since 2021, the Brazilian company has engaged with around 30 ironmaking clients representing approximately 50% of the company's Scope 3 emissions.
Additionally, the company seeks to reduce its absolute Scope 1 and 2 emissions by 33% by 2030 and achieve net zero by 2050, in line with the Paris Agreement, leading the way to sustainable mining, the statement said.
Iron mining supply chain operations
The announcement comes in the wake of a recent announcement by Vale in Oman – the joint venture between Vale and OQ – about its mega iron ore pelletising plant in Sohar Port. In a statement, the joint venture said that around US$1.2bn has been invested into the local supply chain as part of the company's commitment to in-country value (ICV) development.
The figure, according to a senior official, represents the aggregate of investments made by Vale in Oman into the localisation of its supply chain since it commenced operations in Sohar, over a decade ago.
The US$1.25bn investment has gone into developing an industrial complex that comprises an iron ore pelletising plant with a capacity of 9m metric tonnes per year and a distribution centre with a through-put capacity of 40m metric tonnes.
Furthermore, Sohar Port's deep-water capability will allow Vale's 400,000-tonne capacity Valemax vessels to bring iron ore for pelletising at the Sohar complex. Much of this output is shipped to Direct Reduction Iron (DRI) mills distributed around the Middle East region as feedstock in the production of steel products, including reinforcing bar (rebar).
"In the last 10 years, we have invested US$1.2bn in supply chain development, more than US$10m in sustainability and social responsibility projects and US$87m to have environmentally friendly operations," said Nasser Sulaiman al Azri, Chief Financial and Administrative Officer, Vale in Oman.
"Vale has invested in the deployment of advanced technologies in our pelletising and port operations in order to adhere to the environmental measurement, in accordance with the Environmental Regulations of the Environment Authority. Our technologies include dust monitoring systems, emission controls, wind fencing, use of solar panels and poles for lighting, as well as special spraying systems for pelletizing. Furthermore, we ensure to update our ISO 14001 Certificate, reflecting the company's commitment to controlling our environmental impact."