Wheaton Precious Metals bolsters sustainability credit links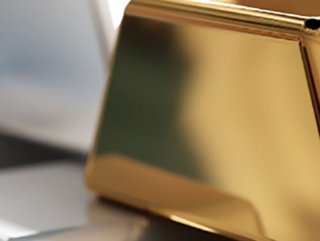 President and CEO Randy Smallwood wants streaming and mining industry peers "to do the same" by linking sustainability goals and credit facilities
Wheaton Precious Metals has added a sustainability-linked element in connection with the extension to its existing undrawn $2bn revolving credit facility.
President and CEO Randy Smallwood said sustainability is integral to every aspect of its business.
"Integrating key performance indicators that are based on our ambitious sustainability goals into the renewal of our credit facility demonstrates that we are committed and accountable to creating value for all of our stakeholders, including our shareholders, mining partners and our neighbours," he said.
"It is the right thing to do, and we hope to see more of our peers in the streaming and mining industry do the same."
The renewed revolving credit facility is aligned with Wheaton's sustainability strategy, which includes a commitment to net zero carbon emissions by 2050. More information on Wheaton's sustainability targets are included in the company's annual Sustainability Report.
Under the renewed revolving credit facility, the interest rate paid on drawn amounts and standby fees will be adjusted based upon Wheaton's performance in three sustainability-related areas:
Wheaton's attributable emissions from third-party mining partners operations covered by science-based emissions targets
Diversity at the Wheaton group's board and management levels
Wheaton's S&P ESG score
Wheaton has also extended the maturity date of the renewed revolving credit facility by one year to July 18, 2027. The Company currently has no amounts drawn under the revolving credit facility.
The Bank of Nova Scotia and Bank of Montreal acted as Joint Bookrunners and Co-Lead Arrangers of the revolving credit facility. Bank of Montreal and Royal Bank of Canada acted as Co-Lead Sustainability Structuring Agents and Coordinators, and The Bank of Nova Scotia and Canadian Imperial Bank of Commerce acted as Co-Sustainability Agents. Bank of America, The Toronto-Dominion Bank and Export Development Canada acted as lenders.
A recent McKinsey report found that reaching net zero by 2050 could entail a 60% increase in capital spending on physical assets, compared with current levels.

The required investments amount to $9.2trn per year until 2050, of which $6.5trn annually would go into low-emissions assets and enabling infrastructure.

Sustainability-linked lending is one of the fastest-growing debt asset classes, according to Bloomberg.

The climate of transparency and disclosure will reward those who are able to evidence their ESG performance and track their sustainable supply chains (for example using blockchain or other digital technologies), and penalise those who cannot do so, according to the Simmons + Simmons law firm.

"This will manifest in the availability and cost of financing, the growth of 'green' and sustainability-linked financing in the mining sector, and in the increased demand for metals and minerals which have been mined and processed in as 'green' and sustainable a way as possible," it concludes.