WWF and BMW call for deep-sea mining ban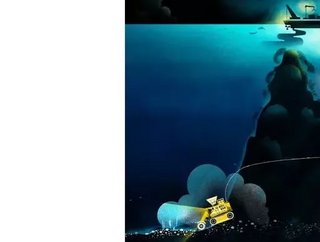 Samsung SDI, Google and Volvo Group join the chorus of concern pushing for a moratorium on deep seabed mining...
Four leading global companies have announced their support for a global moratorium on deep seabed mining. Initiated by BMW Group and WWF, and signed by Samsung SDI, Google and Volvo Group, the companies have joined those concerned by the potential for significant risks to economies and to ocean health that could arise from opening up the deep seabed to extraction of minerals.
"Despite uncertainties and risks to the future health of our ocean and to those who depend upon it for food and jobs, there is increasing pressure from a few companies to begin mining the deep seabed. With much of the deep-sea ecosystem yet to be explored and understood, such activity would be recklessly short-sighted," the companies stated.
Calls for a global moratorium on deep seabed mining are coming from diverse actors, including scientists, communities, the fishing industry, political leaders, NGOs including WWF, and now also from companies. By committing to this public statement, the signatories pledge not to source any minerals from the deep sea, and to refrain from using mineral resources from the deep sea in their supply chains and not to finance deep-sea mining activities. 
Mining the ocean floor has been positioned as an alternative to land-based mining to meet demand for the minerals, such as cobalt and nickel, required to support the green energy transition. Deep-sea mining companies are focused on harvesting polymetallic nodules found in the mud layers of the seafloor which are also rich in copper manganese and rare earths
"WWF is calling for a moratorium on deep seabed mining. We welcome this important step, and call on other companies who care about the ocean to join these leaders by signing on to the statement. It is a clear message to those who are swayed by the false promise that deep seabed mining is a 'green' and attractive investment proposition. It is not so," said John Tanzer, Global Ocean Leader, WWF International.
Regulations to support deep-sea mining have yet to be agreed upon by the International Seabed Authority (ISA). The UN-backed body of 167 countries has already issued exploration contracts to 21 companies, but they cannot begin this type of mining operation until the regulation is passed.