AngloGold Ashanti collabs with Nokia for 5G mining trial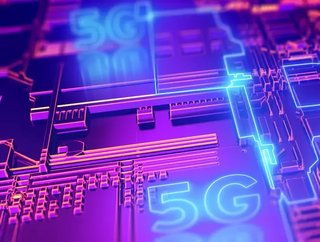 Global mining company AngloGold Ashanti teams up with Nokia to trial the very first underground 5G mining in Colombia as mines move into a new digital age
As the world moves into a new digital age, every industry is undergoing a technological transformation of which the mining sector is not exempt. In a statement, AngloGold Ashanti and Nokia revealed that the success of a trial that involved the integration of 5G in underground mining showcased the increased sustainability, safety, and efficiency that can be achieved through the introduction of 5G SA industrial-grade networks to battle against an often difficult mining environment. Combined with the promising results shown from close company collaboration to progress Latin America's digital revolution, and the project so far seems like it's hitting the mark. 
Companies team up to deliver upgrade to mining communications
In an effort to revamp the mining industry's communications, the trial tested connectivity and vehicles' ability to be operated remotely and with accuracy. Drones, cameras, machinery and operating systems were all evaluated too in an attempt to gauge just how advanced the mining sector's digitalisation is, and how 5G integration can help advance the industry's technological ambitions.
"For AngloGold Ashanti Colombia, it is important to be at the forefront with the latest technologies to ensure safety, sustainability, reliability, productivity, and environmental sustainability," says AngloGold Ashanti Colombia's Director for Corporate Affairs and Innovation, Juan Camilo Quintero Medina. "Working with a technology pioneer like Nokia to carry out the first 5G trials of mission-critical connectivity and autonomous driving for mining is an important milestone in the development of Industry 4.0 and the digitisation of mining in Colombia and Latin America."
But what exactly do they mean by 5G integration? 
Multinational telecommunications company Nokia has been working on an industrial-grade 5G wireless network, offering up an attractive new ultra-wideband connectivity that could become highly valuable for future mining operations. It boasts a speed of over 1 Gbps and is powered by the company's AirScale 5G portfolio.
"Mines require ultra-reliable networks that can cover large outdoor areas or underground corridors," adds Alejandro Cortes, Nokia's Head of Enterprise in Northern Latin America. "Nokia's industrial-grade 5G solutions deliver robust, secure, predictable and deep wireless coverage, and are the backbone of digital transformation in the mining sector. We thank AngloGold Ashanti Colombia for carrying out this proof of concept which is an important milestone in the company's journey towards digitalisation, automation and creating a 5G ecosystem in Colombia."
It's predicted that the introduction of 5G technology to the mining industry will boost Colombia's economy by a welcome US$11.4 billion between 2021 and 2035. And it's not just Colombia that is embracing the latest innovation, with an estimated 86% of mining companies globally looking to adopt the new wireless infrastructure to streamline their communications and keep pace with the changing digital landscape.
Source: IM