Australian collaboration formed to "revolutionise" mineral separation technology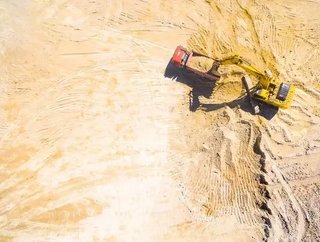 An Australian alliance has been created to "revolutionise" the process of mineral separation, connecting mining technologists with the future genera...
An Australian alliance has been created to "revolutionise" the process of mineral separation, connecting mining technologists with the future generation.
Mineral Technologies, a subsidiary of Downer Group, announced this week that it has entered into a 3D print R&D collaboration with the University of Technology Sydney and Innovative Manufacturing CRC.
The aim? To cooperatively research solutions that will revolutionise how composite polymers are used to manufacture mineral separation equipment and create new manufacturing technologies.
The alliance will focus its core research into Additive manufacturing, or 3D printing as it is commonly refered to and how it can be used to drive cost savings, improve time to market and reduce waste in the creation of mineral separation equipment.
Mineral Technologies Global Manager – Sales, Equipment and Technology, Alex de Andrade, is an associate professor with UTS and will provide industry partner leadership to the project. Alex said the project is aligned with Mineral Technologies' strategic technology roadmap as it focuses on delivering AM products with embedded Internet of Things (IoT) connected sensors.
"This project will define an accelerated deposition and curing technique for AM which will hasten the way in which composite polymers are deposited to manufacture our mineral separation equipment, in particular, gravity spirals. We expect to see positive environmental impacts, such as decreasing the need for chemicals and reducing air contamination, which will significantly improve the operational environment for our manufacturing workforce," Alex said.
 
Related stories:
Map-a-Mine: connecting real time mine intelligence to a supply network
Signet becomes first jewellery retailer to partner with De Beers blockchain Tracr platform
BHP agrees partnership with Minetec for deliver technology solutions to Olympic Dam
Rio Tinto and Alcoa unveil worlds first carbon neutral smelting process
David Chuter, IMCRC's CEO and Managing Director, pointed out that applying AM technologies will not only revolutionise the manufacturing process of mineral separation equipment but the associated supply chain operations, especially when the equipment is fitted with IoT sensors.
"Mineral separation equipment is often operated in a remote and hostile environment. Deploying gravity spirals fitted with IoT sensors will offer Mineral Technologies a clear picture of the product performance. We also see that this innovative manufacturing approach and research could yield benefits for other sectors, such as vertical agriculture and other applications."
The partnership is also another strong example as to how partnerships to engage staff and students in innovative projects which help to bridge the gap between industry and universities, fostering the future workforce.