Australian Mining readies for tech-filled fibre optic future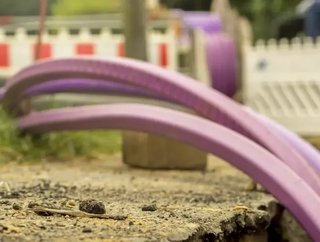 The Aussie oil, gas, and mining sector is set for an upgrade as a Curtin Uni research team brings broadband fibre optic technology to enhance operations
The Australian mining sector isn't short of a few big players. Boasting mining titans like BHP, Rio Tinto, Newcrest Mining, and South32, and being one of the world's leading producers of aluminium, lithium, gold, and other rare metals, it remains cemented among the top global mining ones-to-watch. So as a Curtin University research team teases the possibility of the country's mining operations receiving new, innovative technological upgrades, all heads are turning once again to look at the world mining powerhouse that is Australia. 
Leading broadband fibre optic acoustic sensing technology is being readied for integration into the Australian oil, gas, and mining industries in an effort to improve safety and streamline operations. It's hoped the upgrades will result in reduced costs and enhancing extraction efficiency. 
Aussie mining technology opens doors for enhancing extraction
Headed by Professor at Curtin's WA School of Mines: Minerals, Energy, and Chemical Engineering, Roman Pevzner, the research team are collaborating with international organisations to test the fibre optic technology and its success in Australian operations. The project forms part of the Global Innovation Linkages Programme, established by the Australian Federal Government to stimulate transformation. 
The project is developing the means to utilising ambient seismic energy and physical phenomena - like that of human activity and earthquakes - in several ongoing studies, opening the doors to new, exciting possibilities. 
"Our Curtin team has developed, patented and commercialised a forced-oscillation stress-strain method and equipment for measuring different properties of rocks at seismic and sub-seismic frequencies," says Professor Pevzner. "As part of this new project, we will integrate fibre optic sensing technology into our apparatus with the ultimate aim of delivering cost-saving and safer resource extraction processes to Australia's critically important resources sector."
Pressure to remain at the top of the operational industry game
But being among those centre stage in the global mining industry comes with added pressure to remain ahead of the game, and Australia is keen to not lag behind as other international sectors prioritise the digitalisation and technological revamp of their industries. 
"Despite Australia's leading role in the deployment and application of fibre optic sensing for research, the current uptake of this technology in the Australian industry lags behind world leaders such as the United States of America and the United Kingdom," says Curtin University's Deputy Vice-Chancellor Research Professor, Chris Moran.
"Demonstrating the benefits of fibre optic technology in Australian conditions in cooperation with our major oil and gas producers will help accelerate the uptake of this technology in the sector, as well as the wider mining and environmental monitoring industries."