BHP pushes blockchain traceability to drive sustainability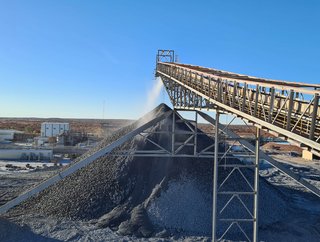 BHP CCO Vandita Pant outlines importance of blockchain traceability on the road to carbon neutrality and emissions reductions
BHP believes blockchain traceability is key to carbon neutrality, reducing emissions and meeting ethical considerations.
BHP Chief Commercial Officer Vandita Pant made the comments during the recent abrdn Sustainability Summit 2022 in Singapore about sustainable steel making and metal supply chains.
"We did blockchain traceability right from the mine to the delivery, to Southwire, which is one of the largest wire makers in the US. On the back of it, using some of the carbon offsets and carbon credit, we created the world's first carbon neutral copper cargo, which is a really exciting development."
She added that BHP has also partnered with Tesla, one of its major clients, with a blockchain solution. "Again the provenance and carbon emission of the product are critical components," she said.
"BHP has some of the world's lowest carbon emission intensity mines for nickel - we've also invested in Circulor, and through the blockchain platform, traced the carbon emission as it went through the supply chain, from our mine to Tesla's gigafactory in Shanghai. That is the kind of innovation which is needed at scale, and more players can join. This can set the minimum standards which are acceptable."
The technological developments provide the opportunity for BHP's commodities to get "sustainability tagged", she added.
According to the UN, traceability is the ability to identify and trace the history, distribution, location and application of products, parts and materials. This is to ensure the reliability of sustainability claims, in the areas of human rights, labour, the environment and anti-corruption.
Reconciling sustainable practices with rising steel demand will be a huge task. Pant said steel demand in the next 30 years will be 1.8 times the demand of the last 30.
Pant said the energy transition posed different challenges for different regions. Asian steel mills, for example, are on average around 12 years old while those in Europe are about 40 years.
Companies need to optimise current processes to reduce emissions before reaching the 'nirvana' of green and hydrogen based operations, which will take time to roll out at scale.
BHP's Nickel West, Mount Keith mine in Western Australia is pictured.