Danfoss Power Solutions and RISE Robotics form tech tie up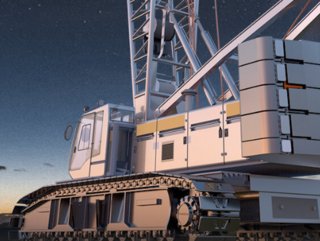 Collaboration agreement will validate RISE's electromechanical actuator technology in a bid to transform the heavy machinery market through electrification
Danfoss Power Solutions and RISE Robotics have signed a collaboration agreement to validate RISE's electromechanical actuator technology which has the potential to transform the heavy machinery market through electrification.
The partnership comes as both companies are seeking new ways to meet the increasing demand for electrification solutions from current and prospective customers.
Danfoss Power Solutions President Eric Alström said working with RISE Robotics will help accelerate the development of solutions that have the potential to create near-term, low-carbon options for its customers.
"We're taking bold steps to battle climate change and help customers around the world decarbonise," he said, adding electrification is a critical enabler to the Green Transition.
RISE Robotics CEO Arron Acosta said innovation isn't for everyone, but at Danfoss, it is at the "core of their DNA".
"Their speed of decision-making is electric," he said. "Their engineering and global manufacturing capabilities lead the way."

The RISE Cylinder is a fluid-free, electromechanical alternative to hydraulic cylinders for heavy equipment and machinery. It helps address the battery-electrification challenges inherent in hydraulic systems by delivering hydraulic-like forces at "unprecedented" efficiency, precision, speed and weight, the company claims.
Danfoss recently unveiled a Heat Recovery Unit which aims to provide significant savings on heating bills and is designed to recover the waste heat from CO2 refrigeration installations.

The reclaimed heat can be used for domestic heating purposes such as store heating, hot water, and where possible, sold to local district heating companies.
Recent existing installations of the HRU have shown a heating bill reduction of up to 90% and a cut in the carbon footprint of up to 50%, ensuring a quick ROI and helping to achieve ambitious CO2 targets.