Electric Mine Consortium formed to decarbonise mining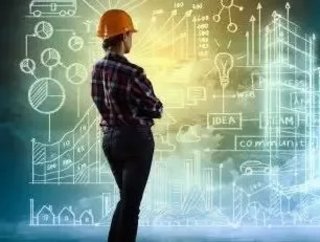 A group of fourteen key OEMs and miners is set to drive zero emissions technology forward and accelerate mine electrification...
Fourteen mining and mining services companies, including State of Play, Sandvik, Epiroc, OZ Minerals, South32, Gold Fields, Safescape, Dassault Systemes, Energy Vault, Hahn, Horizon Power, 3ME, IGO and Barminco have come together to form the Electric Mine Consortium aimed at decarbonising the mining industry.
The Consortium was born from the 2020 report State of Play - Electrification, which covered extensive research aimed at understanding the drivers and barriers of mine electrification, identifying the key enabling technologies and enabling collaboration to accelerate their adoption.
State of Play co-founder, Graeme Stanway, noted that while the industry as a whole understands the benefits of mine electrification, there are still challenges to overcome on the journey towards adoption, namely cost.
"Our data shows renewables, all electric systems and batteries will help fuel the change towards a healthier, economically viable future of mining, but uncertainty remains when it comes to which area to invest in first, and how," he said. 
"Here in Australia, we have an abundance of renewables that the industry is tapping into, particularly in our most remote operations. Local mine sites have the opportunity to install solar, wind and battery energy storage systems to power their operations at a much cheaper cost than many global players."
State of Play's report surveyed executives across the industry to get the big picture:
57% expect energy transition to be the global trend that will have the biggest impact on the industry over the next 15 years
89% expect mine sites will electrify within the next 20 years
61% expect the next generation of mines will be all electric
83% expect renewable energy technologies will significantly change mining operations over the next 15 years
98% view mine automation is the technology that will benefit the most from electrification
The Electric Mine Consortium's mission is to support collaboration for electrification and unlock the clean energy transformation of mine sites. It states: "The way the we generate, store and harness energy around the globe is undergoing a period of major change. A global ecosystem has begun to emerge to underpin the innovation and scaling of electrification technologies. A rare trifecta, electrification will provide economic, health and environmental value for the mining industry.
"Electrification creates enormous opportunities for operational cost savings, innovative mine designs and resilience against uncertainty. It will reduce the exposure to carcinogenic diesel particulates and reduce scope 1 and 2 carbon emissions by 100%. The value upside of this not only increases productivity in existing assets, but also improves a company's ability to unlock deeper and more remote ore bodies."
The announcement also included a joint statement by the mining and mining contractor company member CEOs which pledged: "We share the objective to accelerate industry progress towards electric, zero emissions and zero particulates mines. Electrification of mine sites, powered by clean energy, offers our industry the option to operate our mines in line with our individual commitments to decarbonise our operations. It also provides the ability to improve the working environment for our employees by eliminating the use of diesel in underground mines. 
Electrification of mine sites is a key technical foundation for the automation of our equipment which will provide a large step forward in productivity and safety. Electrification offers the potential to drive improved economics with simplified, interoperable, electric-drive equipment resulting in lower mining and energy costs. We have chosen to join with over a dozen other mining and service companies in the 'Electric Mine Consortium' to achieve these goals. The consortium will allow us to collaboratively: 1. Resolve key technology choices 2. Shape the supplier ecosystem 3. Influence policy, and 4. Communicate the business case. By working together, we plan to accelerate progress using our joint scale and influence." 
This was signed off by Andrew Cole of OZ Minerals, Graham Kerr of South32, Paul Muller of Barminco, IGO's Peter Bradford, and Stuart Mathews from Gold Fields Australia.