Five tech start-ups to pitch at Mining Indaba 2018 with Unearthed Solutions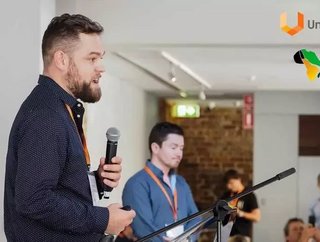 Five leading tech start-up companies from across the global mining industry will be given the opportunity to pitch their innovative solutions at one of...
Five leading tech start-up companies from across the global mining industry will be given the opportunity to pitch their innovative solutions at one of the biggest mining conferences in Africa.
Unearthed Solutions has partnered with Mining Indaba to provide a platform for five technology start-ups to pitch at a showcase exhibition at this year's Mining Indaba 2018 in Cape Town.
The lucky five will pitch to more than 220 mining companies and over 350 buy side investors ready and willing to invest in the technology solutions of the future.
"We are excited to be able to offer both local and international startups the chance to pitch to potential customers and investors at one of the world's largest mining conferences," said Founding Director of Unearthed Justin Strharsky.
So, who are the technology start-ups?
Minespider
Minespider was created to address a pressing issue in the mineral supply chain, due diligence in the supply of metals and minerals from conflict zones.
The company seeks to transform the very perception of supply chain due diligence, from a service that is performed to a commodity that is purchased.
This will be achieved through tokenizing mineral data via blockchain, creating certification tokens that will verify a number of things, including the money paid and the source of the mineral.
Cribbler
Cribbler is a central control point designed to make critical and important workplace communication better, improving overall safety, well-being and improving the productivity of mining employees.
Dataprophet
Dataprophet specialises in machine learning, and bringing machine learning into the mining industry.
Comprised of a number of skilled computer scientists, statisticians, actuaries, engineers and mathematicians, dataprophet stands on the cusp of delivering actionable artificial intelligence solutions.
 
Related stories:
Unearthed Solutions' entrepreneurship program digs deep at New Acland Mine
Unearthed Solutions heads to Vancouver with Teck and SRR Mining
Tech start-up mentorship program announced to accelerate mining tech firms
Unearthed Solutions: Digging through data to Unearth solutions
Imago
Imago is a platform with one goal, to extract knowledge from geoscientific imagery. Pulling data from images from a number of sources, Imago turns that data into true meaningful insights and then connects it to geographical or mining activity.
Imago, is a part of a new generation of digital solutions for modern mining.
Imago Founder Michael Evans "Africa is a big market for us. We really appreciate the chance to meet so many potential clients so quickly. The conference has a great reputation for investment and technology. It is the perfect way to show investors how Imago is changing mining," said Imago Founder Michael Evans.
AVA (applied vehicle analysis)
"We see data integrity and advanced analytics as a core competency"
Those are the words of AVA, a start-up designed to create connectivity in mining fleet management. The company is committed to perfecting load and haul fleet management through an integrated software solution, enabling excellent performance.
"At AVA, we bring a whole new angle to how we think about systems in mining, and the value of easy, inexpensive and applicable data. Our business model is different, and we have shown that it is working. Many mines and major market segments remain untapped and inefficient, so we are hoping to change that as we deliver our message," said Founder Jason van der Watt.