Gold Fields joins forces with Wits University in R6mn technology education partnership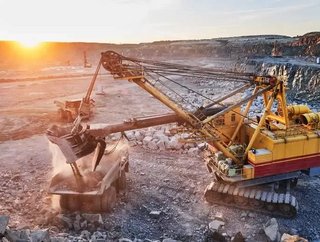 Gold Fields, the globally diversified gold producer, has announced that it has established a new partnership with a mining university to further the edu...
Gold Fields, the globally diversified gold producer, has announced that it has established a new partnership with a mining university to further the education of technology and innovation in the South African sector.
The company has signed a R6-million, three-year partnership with the University of the Witwatersrand (Wits University) to further the academic knowledge of mechanised mining and rock engineering in South Africa.
 The partnership agreement, which is between Wits University's School of Mining Engineering and the Wits Mining Institute, was signed by Gold Fields CEO Nick Holland and Wits Vice-Chancellor and Principal, Professor Adam Habib, earlier this week.
Gold Fields continues to seek ways to fill the gap of mechanised mining skills in South Africa, with the company managing the country's largest and deepest underground mechanised gold mine, South Deep.
The skills and expertise required to bring the mine, with an expected life of over 70 years, to full production are not in abundant supply in South Africa.
"With the Mining School's long history of research-intensive higher education and the more recently launched Wits Mining Institute, with its focus on digital mining, it made for a natural partnership," says Holland.
 "Both Gold Fields and Wits University want to collaborate in developing young professionals with the knowledge and skills required to support mechanised, deep level gold mining. Through this we can undoubtedly assist the mining industry in general and play our part in bringing South Deep to full production," adds Habib.
 
Related stories:
Read the latest issue of Mining Global here
Red Eagle Mining announces $8mn equity financing
Trek Mining receives expansion permit for Aurizona Gold Mine
Janganda Mines reveals Pedra Blanca PGM project
 A number of projects have already been identified for funding by Gold Fields during the three-year period.
These include three postgraduate research projects linked to the Chair of Rock Engineering at the School, two Geological Resource Modelling postgraduate research projects and two postgraduate Drill and Blast improvement and other productivity-related research projects
The funding will also be used to cover the costs of about four to six 3rd and 4th year student research works a year. The post-graduate and under-graduate research projects will be in subject areas that are critical to South Deep as it ramps up to full production in 2022.
This isn't the first time Gold Fields and Wits University have worked together. In 2010, the company pledged R18 million on a three-year sponsorship deal comprising a number of investments in the Faculty of Engineering and the Built Environment at Wits University. The last of these funds were spent in 2015.
 "Wits has for decades provided the skills needed to power South Africa's mining industry. This latest sponsorship will ensure that they are in a position to do so for many more years to come," says Holland.