Gold miner Newmont cuts output target due to challenges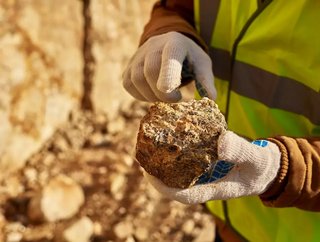 Newmont Corp. shares fell the most in four months as the world's biggest gold miner deals with operational challenges
Newmont Corp, the world's top gold producer, has cut its annual production target by 500,000 ounces, citing a hit from the COVID-19 pandemic and other operational issues, after its quarterly adjusted profit missed market estimates.
"Newmont delivered on a challenging third-quarter performance with $1.3 billion in adjusted EBITDA and $735 million in free cash flow, building momentum for a strong fourth quarter," said Tom Palmer, Newmont President and Chief Executive Officer.
COVID-19 disruption and weather issues
The company said its Tanami mine in Australia was placed under care and maintenance due to covid-19 restrictions, while Canadian sites witnessed pandemic-related absenteeism and a tightening of the labor market, pushing production lower in both countries.
Newmont also said its Boddington mine in Australia was hit by severe weather and operational delays, while production at its Nevada gold mines was expected to be at the lower end of its annual forecast ranges.
The company raised its forecast for all-in sustaining costs (AISC) to $1,050 per ounce, $80 higher than its previous outlook, citing lower production and increased royalties and taxes.
Newmont now expects annual attributable gold production of about 6 million ounces, compared with 6.5 million ounces forecast earlier.
The company's third-quarter adjusted profit fell 30% to $483 million, or 60 cents per share, as bullion prices and sales declined. Average prices for Newmont's gold was $1,778, down $135 per ounce from a year earlier, while attributable gold production fell 6% to 1.45 million ounces.
 "Supported by our clear strategic focus and proven operating model, we continue to apply our disciplined approach to capital allocation. A year ago, we announced our industry-leading dividend framework, establishing a clear pathway for stable and predictable returns. Over the last four quarters, Newmont has steadily reinvested in our operations while returning more than $2 billion dollars to shareholders through dividends and share buybacks, demonstrating our confidence in the long-term value of our business and our ability to maintain financial flexibility." Tom Palmer, Newmont President and Chief Executive Officer.