Hexagon acquires Canadian automation company HARD-LINE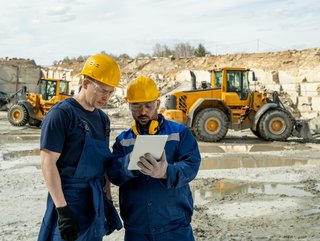 Autonomous navigation systems remain one of the most promising technological advancements concerning surface and underground mining
The Swedish technology company acquired HARD-LINE to complement its "life-of-mine" technology stack and remove humans from hazardous underground mining
Hexagon AB (Hexagon), a publicly listed multinational technology group headquartered in Stockholm, Sweden, has completed the acquisition of HARD-LINE, a fast-growing global leader in mine automation, teleoperation, remote control technology, and mine product optimization based in Ontario. Hexagon announced the acquisition through a press release on its website.
As a digital reality solution provider, Hexagon combines sensors, software, and autonomous systems. As for HARD-LINE, it offers remote control solutions and related network infrastructure, enabling heavy machinery to be operated tele-remotely from a secure control station on the surface or underground.
Automation to make mining operations safer
Hexagon acquired HARD-LINE to enhance its life-of-mine technology stack and complement its latest product offerings, including HxGN Underground Mining, HxGN Autonomous Mining, and the award-winning HxGN MineProtect platform.
Following the acquisition, Paolo Guglielmini, Hexagon's CEO, said: "We are excited to welcome HARD-LINE, a company that shares our vision of a future that's safer, sustainable, and increasingly autonomous, into the Hexagon family."
Guglielmini further clarified the thought process behind Hexagon's latest purchase: "As mines venture deeper underground in search of vital minerals and metals, the importance of removing humans from hazardous operating conditions becomes increasingly clear.
"Remote control is a key enabler and a stepping-stone towards full autonomy."
HARD-LINE, the counterparty to the acquisition, left no doubts about its excitement about the acquisition. In a statement, HARD-LINE's President, Walter Siggelkow, said: With Hexagon's expertise and our internationally recognized technology – this acquisition benefits both companies and customers in many ways.
While HARD-LINE solutions have positively changed how critical mining tasks are accomplished underground by our customers over decades, the geographical footprint achievable with Hexagon will only increase our impact towards safer mines through autonomous processes."
Following the acquisition, Hexagon confirms it will assimilate HARD-LINE's 100 employees, who will now operate as part of Hexagon's mining division.
The use of autonomous navigation systems in mining
Autonomous navigation systems remain one of the most promising technological advancements concerning surface and underground mining. By leveraging autonomous navigation systems like planned routes, evading obstacles, making quick decisions, increasing efficiency and safety, increasing machine and tire life, and lowering fuel consumption, mining logistics stands on the edge of being transformed through improved efficiency and drastic reductions in carbon emissions.
There have been over 48,000 patents filed and granted regarding autonomous navigation systems in the last three years. Among the technologies emerging for autonomous mining navigation are remote tunnel monitoring systems, autopilot mine shuttles, simulations of mine navigation, tunnel safety and rescue equipment, and autonomous rock drilling equipment.
Hexagon prides itself as one of the technology companies accelerating the transition to autonomous mining mobility systems through its R&D efforts. This recent acquisition of HARD-LINE further proves its commitment to creating an interoperable OEM-independent system for mining automation that improves mining safety and productivity.
HARD-LINE had stated that it could operate any type, make, or model of machinery remotely before the acquisition. From now on, however, the company will integrate its range of automation and tele-operation services into Hexagon's full-scale mining automation system.