How blockchain is changing mining and metals supply chains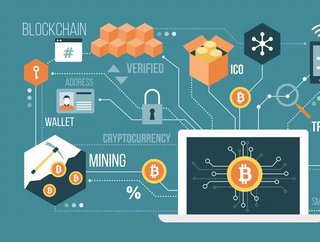 We round up some of the leading companies turning to blockchain solutions in their mining supply chains
The mining and metals market has long suffered the inefficiencies of manual and paper-based processes that have impacted performance.
The need for transparency, in tandem with stricter ESG compliance regulations, has pushed the sector towards the adoption of blockchain solutions to address these challenges, according to an article from Microsmallcap.com.
Blockchain technology brings with its transparency, reliability, scalability, and traceability to mining supply chains allowing these companies to track the metals and mining supply chains for transparency in carbon emissions, water use, human rights abuses, and finances.
Among the companies turning to blockchain solutions are MineHub, FOBI AI, Tesla Motors, Glencore, and Aspen Technology.
MineHub is an open, enterprise-grade platform for digital trade and the first publicly-traded pure play end-to-end digital supply chain solution for the mining and metals industry. The company developed its supply chain solution in collaboration with IBM to streamline logistics, operations, and financing to reduce costs and provide greater efficiency, security and transparency compared to the current paper-based and manual processes.
On November 8, MineHub announced the launch of its Trade Finance application, which is integrated into its core platform as an additional offering to its users. The application will be the first in a series of network applications the company will be launching in the coming months.
MineHub Trade Finance is a network application that brings visibility, security and efficiency to financiers of commodity transactions, while digitizing administration and communication between lenders and financiers.
"Having had multiple years of experience with the complexity and key risk drivers of commodity trade finance made this application the highest priority solution on our roadmap," said Arnoud Star Busmann, CEO at MineHub and formerly of ING Bank. "The value proposition is very clear. Blockchain technology, and solutions like MineHub Trade Finance are likely to forever change the ways of working in the commodity trade finance industry with a key goal to unlock access to essential working capital critical for the world economy". 
It recently closed a $10 million private placement, which it intends to use for the development of its end-to-end digital supply chain solution.
Its platform has already helped some of the world's largest mining and steel companies BHP Group, Vale and China Baowu complete iron ore transactions through its blockchain-based platform. Most recently, Vale and China Baowu completed the first transaction using the company's iron ore blockchain-based solution for 318,000 tons of Caraga from Brazil to China Sifan. This transaction is believed to be the first cross-platform real-time transaction completed successfully following the collaboration between MineHub and essDOCS.
Data intelligence company FOBI AI is bringing its AI solutions to the mining sector following a data consulting agreement with Azincourt. 
FOBI AI will help Azincourt in developing a bit data and operational intelligence platform to streamline manual and outdated processes in the exploration and mining sector. For FOBI, the exploration and mining sector presents a lucrative opportunity as the mining and exploration equipment market is valued at $144.37 billion. The growing importance of technology in mining and exploration also means the company will be an attractive partner to other companies in the mining and exploration sector creating an additional revenue potential for FOBI.
As the pressure increases on companies to conform to ESG standards, companies like Tesla Motors have found a lucrative niche. The company generated $518 million in Q1 2021 in revenues from the sale of regulatory credits. Q2 and Q3 accounted for 354 and 279 million in sales of regulatory credits respectively.
In addition to selling regulatory credits to other EV manufacturers who are short, Tesla collaborated with cobalt producers to develop a blockchain-based platform to track cobalt from the mine to the battery alongside companies like China Molybdenum Co. Eurasian Resources, and Glencore.
Glencore, which has previously partnered with Tesla in the development of Resource, recently announced a long-term LNG sale and purchase agreement with Cheniere Marketing. The agreement sets the commercial terms for the sale of approximately 0.8 million tons of LNG for approximately 13 years starting April 2023. The company has also made a strategic partnership with Britishvolt for the supply of responsibly sourced cobalt.
Aspen Technology, a company that supports companies in various sectors with technology solutions completed an 11 billion transaction with Emerson. Through the agreement, AspenTech will be in a position to advance into additional markets with Emerson's OSI Inc. and Geological Simulation Software businesses.
This transaction will stimulate the company's adoption of new solutions for the metals and mining and life sciences sectors. AspenTech will also be in a better position to help customers reduce their emissions and increase safety, reliability, and production.
For companies in the metals and mining sector, reducing their emissions is no longer a "good to have" feature – regulatory changes are putting pressure on these companies to move towards sustainable operations. 
Blockchain resembles 'Swiss Army knife'
To help blockchain applications gain traction at industrial companies, stakeholders must address four structural challenges, according to McKinsey: inertia that prevents players from collaborating; a lack of standards; unclear legal and regulatory frameworks; and latency issues that make it difficult to verify multiple transactions rapidly. 
If blockchain was a tool, it would be a Swiss Army knife that has a blade, a screwdriver, a can opener, and many other attachments, a clever technology that enables a diverse set of use cases that go far beyond cryptocurrency, it adds.
"But like a Swiss Army knife, blockchain can be unexpectedly complicated. Industrial companies must know what networks and transactions are most likely to benefit their business," it concludes.