How DeepGreen is deriving critical metals from the seafloor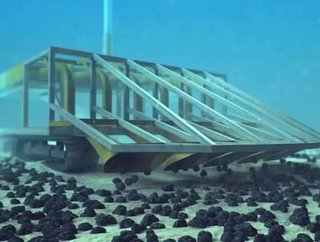 DeepGreen is pioneering a new source of critical base metals to meet global demand for scaling up electric vehicles and energy storage. The company rec...
DeepGreen is pioneering a new source of critical base metals to meet global demand for scaling up electric vehicles and energy storage.
The company recently announced it had successfully derived an alloy of base metals from polymetallic nodules found on the deep ocean floor.
This weekend, CBS 60 minutes is diving deep into the challenge ahead of us - responsibly tapping polymetallic nodules in the high seas to supply critical metals for the green transition and other strategic uses. The episode airs this Sunday at 7:30pm ET in the U.S., and should be available shortly thereafter online. 
A vast resource of essential metals - nickel, copper, cobalt and manganese - are contained in polymetallic nodules that sit four to five miles deep on the ocean floor in the Clarion-Clipperton Zone (CCZ) of the Pacific Ocean. Global demand for these metals, which are essential components of the batteries that power electric cars and other technologies, is predicted to skyrocket.
Using nodules obtained from a recent expedition to the CCZ, DeepGreen and its onshore partner, Kingston Process Metallurgy, Inc., replicated the calcination and smelting processes that were initially developed in the 1970s and obtained an iron-rich alloy nugget containing high recoveries of the pay metals nickel, copper and cobalt. A manganese silicate product, attractive as feed for the manganese-alloy industry, was also produced. The company is doing further test work and engineering that will lead to a pilot plant project next year to demonstrate the metallurgical flowsheet at scale to produce nickel & cobalt sulfate and copper cathode products with zero solid waste.
SEE ALSO:
Lithium Australia's Envirostream to supply battery metals to South Korea
Inmarsat joins the Global Mining Guidelines Group
How drone technology is influencing the mining industry
Read the latest issue of Mining Global here
"We're thrilled to have successfully processed ocean nodules into base metals with near-zero waste, and we're moving quickly now to build upon this knowledge," said DeepGreen's Chairman and CEO, Gerard Barron. "This is a big leap for the minerals industry and brings our vision of electrifying the world's vehicle fleet with minimal impact to the planet one step closer."
Exploration of the seafloor in international waters is administered by the International Seabed Authority (ISA) as mandated by the United Nations Convention on the Law of the Sea (UNCLOS). In July 2011, DeepGreen through its wholly owned subsidiary Nauru Ocean Resources Inc. (NORI) was granted a 15-year exploration contract for the NORI Project with a combined area of 74,830 km2 in the Clarion-Clipperton Zone.
DeepGreen is exploring CCZ-sourced base metals as a lower impact and more ethical alternative to land-based mining for the world's transition to electric vehicles and carbon-free energy, and the company is dedicating significant resources to studying the impacts of different sources of critical base metals.
"When you perform a life cycle sustainability analysis (LCSA) as we have done, and you look at the dynamic and interacting systems of the whole earth — rainforests and mountains, deserts and oceans — it becomes clear that obtaining critical base metals from ocean nodules has the least impact in terms of biodiversity, carbon, ecosystem services and human communities," said Dr. Greg Stone, Chief Ocean Scientist of DeepGreen.