How Soter Analytics works with the CORE Innovation Hub to provide wearable health tech for mining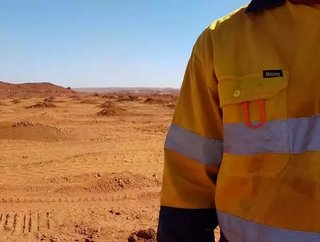 Part two of our discussion withMatthew Hart,CEO and Founder of Soter Analytics, a developer ofwearable health technology for the industrial workforce. I...
Part two of our discussion with Matthew Hart, CEO and Founder of Soter Analytics, a developer of wearable health technology for the industrial workforce. In this second part, Hart discusses the impact of being a foundation member of CORE Innovation Hub and how it is fast tracking the company's growth across the world.
How were you first introduced to CORE Innovation Hub?
I met Tamryn (CORE Innovation Hub CEO) at an event about 2 months before CORE even opened. I explained what we were doing and told her about our deal with Roy Hill. We then discussed the concept behind CORE: fostering innovation and collaboration between industry, startups, government and innovators. The concept sounded fantastic and I saw the value in it instantly because big companies often operate in their own little silos. This is a way of overcoming that and actually coming together as an industry collective to drive innovation. Obviously, we're very interested in that and so that's why we initially became members of CORE and the rest is history. We have been based at CORE since its opening in October 2016.
What do you see at the key benefits of CORE membership?
CORE exists because they recognised that there needs to be a space where resources-focused startups, operators and suppliers can get better access industry and unlock new insights and collaboration opportunities with them. This is part of the solution to address significant barriers to entry in the resources sector.
CORE assists by keeping us in the loop about everything that their Foundation Partners and other resources companies, government organisations and startups are doing. CORE hosts valuable events and programs that provide us with access to networking, funding and resourcing opportunities. Moreover, CORE's proximity to all the big energy and resources organisations is a massive advantage. CORE couldn't be better located. Any time an event is held, whether it be a competition, a funding dinner or a pitch night, if it is outside the Perth CBD, people do not go.
Have there been any tangible outcomes that have resulted from your CORE membership?
Through CORE, we were introduced to their Foundation Partner NERA (National Energy Resources Australia). NERA is fantastic. We received a $20,000 grant from them last year for our SoterSpine solution. The NERA Innovation Voucher allowed us to improve the design of the SoterSpine device hardware and get it ready for production.
Since then, NERA has held collaboration forum events at the Australasian Oil & Gas Exhibition (AOG 2018) a couple of weeks ago where we were sitting down with influencers from the big oil and gas companies, which was a very valuable experience.
We also became aware of Unearthed's open innovation competitions and events through our CORE residence, as they are another Foundation Partner. We participated in their online competition Shield-X in April-May 2017 and won second prize (US$5000 and a 2-hour technology workshop) for our Soter Autonomous Safety Stop Device.
You have recently completed a crowd investing campaign. Why did you choose to do this? How does it fit into your overarching funding strategy?
To date we have raised US$500,000 in seed funding and we are now three months away from bringing the final product to our customers. As a hardware startup, we need working capital to build an inventory of our devices. We are starting to see demand exceed what we initially expected, so it is very possible that when we have the solution ready, we will need to scale quickly. Therefore, we have built that pool of money to be able to do that and get ready for this situation. In early 2019 we're going to raise a large series A, which will be with an institutional investor.
We decided to crowd fund, as we had built up a lot of interest from investors over the last year. We closed some of them in our initial $230,000 of seed funding, and just last week we brought the remaining angel investors into the company through the remaining $270,000, so that we can really focus on growth in the second half of 2018 and then get ready for the series A round in 2019.
Any other exciting projects on the horizon for Soter Analytics?
We're rolling out the final product with our customer Travis Perkins from July this year. They are like the Bunnings of the UK, but bigger with brands that also focus on larger construction projects and customers and have over 28,000 employees. In addition, we have an upcoming trial with Vinci Construction in Belgium next month, who are the biggest construction company in Europe. We have been approved by their union, which is a good validation of how we put the worker in charge of their data and insights.
Soter Analytics will be giving a one-hour presentation at the American Society of Safety Engineers' (ASSE) Safety Conference in the US in June.
We are the proud recipients of an Innovate UK grant, which involves us working with the University of Derby to validate our device. We have also received a Minerals Resources Institute of Western Australia (MRIWA) grant, a National Energy Resources Australia (NERA) grant, a state government innovation grant from Western Australia, and a Curtin University grant.
We are testing new solutions around coaching workers to be more accurate and productive. We see ourselves as a coaching and improvement company. So, the first problem we are solving is musculoskeletal injuries, but it is not the last we will solve. We are testing other things around how we can feed data back to the worker to help them make smarter and safer decisions too.
Currently we are targeting construction, energy and resources, logistics and healthcare as industry verticals. Occupational health providers are going to sell it to their customers as well and we're designing a way for them to build new business models off our solution that will also enable them to scale. One is in Australia, one is in Chile and we are looking now in the UK.