McKinsey: realise the potential of advanced process controls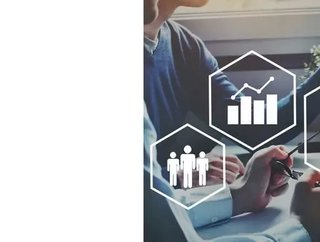 Managers must examine how advanced analytics can be used to generate maximum value from APCs and focus on people, processes and technologies...
If your company is on top of Advanced Process Controls (APCs), you may be in the minority. 
Less than 10 percent of installed APCs are activated or optimised in some industrial companies, according to a new McKinsey report, while others haven't been re-evaluated to ensure inputs and constraints are properly tuned.
Even those companies that do tune their APCs sometimes fail to sufficiently test them or lack adequate management systems to track and report performance, and rely on external vendors for maintenance, the report adds.
The way organisations utilise control logic can be visualised as a pyramid. 
In the mining industry, APCs commu­nicate with different feed sources to deliver the target particle mix to a mill1 to be processed. They also help ensure an optimal retention time by controlling the feed rate of ore and water ("ore hardness"). Each real-time controller drives a single controlled variable to a prescribed set point. 
CIOs, CTOs, and COOs responsible for optimising their organisations' technologies should closely examine how advanced analytics can be used to generate maximum value from APCs. Doing so requires a comprehensive approach that addresses challenges across three categories: 
People Improve the utilisation of APCs through better performance management of operators and vendors and take a comprehensive change management approach.
Processes Improve underlying layers of APCs with better processes to maintain the health of sensors, instrumentation, and BLCs.
Technologies Improve APC design and logic by identifying the right objective function and input–output relationships, reviewing the constraints, and employing advanced-analytics models.
Companies interested in extracting more value from suboptimized APCs should look for any of the following indicators:
a high degree of variability in critical process indicators, including throughput and recovery
a low utilization rate (less than 80 percent) of existing APCs that control key processes
no process to periodically (at least once a year) review APC logic or set points
no rigorous management system to track the health of underlying BLCs, instrumentation,and sensors
If any of the above conditions are observed, there is likely significant opportunity to unlock additional value through APC optimisation, the report concludes.