No more mining, says Apple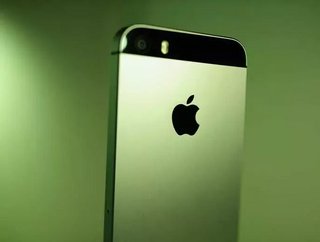 The international technology behemoth otherwise known as Apple has announced plans to end its mining activity once and for all, to focus purely on recyc...
The international technology behemoth otherwise known as Apple has announced plans to end its mining activity once and for all, to focus purely on recycling materials.
In its 2017 Environmental Responsibility Report., the company said that it recognises the impact of electronics manufacturing on the planet and that Earth's resources "won't last forever"
We dug a little deeper into the report to find out what this means for the future of Apple.
First things first...
The revelation from Apple comes as part of a wider approach to reducing its carbon footprint. Many of Apple's products contain aluminium, tungsten, tantalum, gold and cobalt.  Naturally, these are obtained through mining.
"Traditional supply chains are linear. Materials are mined, manufactured as products, and often end up in landfills after use. Then the process starts over and more materials are extracted from the earth for new products," says the report.
Closing the loop...
The company believes the future method to mitigate this dependence on mining, is through a closed-loop supply chain. This will see new products built 100 percent from renewable resources or recycled material.  
The challenge the company has set itself is to "one day end our reliance on mining altogether", which would be no small feat.
Looking within: From Aluminium to tin
It seems obvious to say, but with aluminium making up a large amount of Apple products, the report identifies the best possible resource for recycled material (aluminium) was its own products and processes.  Apple will look to recover the aluminium from its products without degrading its quality.
For tin, it's a little simpler. Apple currently taps into a global supply market of recycled tin and is going forward committing 100 percent recycled tin for the solder on the logic boards for its IPhone 6 range.
But of course it's never that easy. The report acknowledges that tin is not recovered by all electronic recyclers, meaning there is still a rather large gap.
Thankfully, Apple is already working on that...
Meet Liam
Liam is an experimental device being piloted by Apple to quickly disassemble iPhone 6 and sort its high-quality components, such as aluminium, tin, copper and cobalt. The overriding goal is of course, to reduce the dependency on mining these resources from the earth. With two Liam lines (a series of robots) fully operational, Apple can successfully take apart up to 2.4 million phones a year.
Apple is already confident that Liam will truly transform the future of Apple's material use and recycling, having successfully melted down aluminium enclosures recovered by Liam and reusing them in Mac mini computers that are used in the iPhone final assembly facilities.
Lessons learned
The report also reveals that Apple is not resting on the laurels of Liam alone.
"We are sending iPhone 6 main logic boards recovered by Liam to a recycler, who can reclaim the tin in addition to the copper and precious metals," it says.
But here's the best bit.
"We are now looking at ways to do this on a larger scale for tin – and apply what we've learned to other materials,"
An example of this is Apple's experimentation with methods of recovering cobalt from its lithium-ion batteries and using recycled cobalt.
It's a numbers game...
Liam is an impressive piece of machinery, and you can find out more about Liam in this snazzy video:
 but of course where would we be in the mining industry without the numbers to back all this talk up.
Well Apple have dutifully heard those calls for numbers and provided.
So, for every 100,000 iPhone 6 devices, Liam has the potential to recover the following:
Aluminium (1900 kg)
Copper (800kg)
Gold (0.3 kg)
Platinum Group Metals (0.4kg)
Silver (7kg)
Tin (55 kg)
(Rare Earth Elements (24 kg)
Cobalt (550 kg)
Tungsten (3.5kg)
Tantalum (2.5 kg)
Don't just take our word for it...