Orica: Providing technology solutions for mining application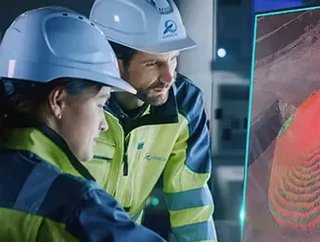 As a provider of mining blast and analysis solutions, Orica has an important role to play in making the industry safer and more productive
Some of the most exciting technology solutions come from Orica, a developer of digital mining solutions for automation, mapping and explosives. Founded in 1874—and originally named Jones, Scott and Co., the developer has grown to become one of the leading companies to be listed on the Australian Stock Exchange. Over the years, Orica has merged, renamed and been divested by majority shareholders to become the company it is today. 
Specialising in mining technology solutions
Since the name Orica was accepted by the firm, it has followed various opportunities for organic growth, as well as mergers and acquisitions, to become a globally renowned supplier of modern explosive solutions and continuously innovates to enhance the safety and effectiveness of its products.
Orica is well-equipped for innovation with technology centres in Australia, the US, Canada, Sweden, Germany and Singapore, with over 200 scientists, engineers and technology experts working to provide options for new mining problems. 
What solutions does Orica offer to miners?
One of its most recent software developments was designed in partnership with some of the major mining organisations. OREPro 3D is capable of producing accurate three-dimensional models of blast movements, which allow for safer, more controlled use of explosives. This solution allows the operator to predict blast radius' using existing mine data and design blast patterns, in-situ block models, and survey post-black muck piles.
'Orica has a vision of becoming an integrated ore extraction mining services company and we are rapidly building a portfolio of digital technologies to augment our core explosives technologies and solutions and better serve customers', says Angus Melbourne, Chief Technology Officer at Orica. 
'This technology is a critical enabler to us building an open, secure and connected digital ecosystem that will allow our customers to accurately model and continually improve blast outcomes and the impact on their downstream operations'.
Other solutions by the company include the explosives themselves, technology that utilises artificial intelligence to collect and manage data on blast holes and previous operations, innovative ground support systems, and even nitrogen fertilisers for farming applications. 
A sustainable approach to mining support
Orica focuses its attention on the way it operates. Commitments to responsible business practices and the safety of the industry are highly important, but there are also many ways the company looks to inspire others to be more responsible, by working with its employees and local communities. It has a vested interest in the sustainability of its value chain and will put resources into educating its customers. 

To find out more about Orica's sustainability approach, click here.
For more mining insights, check out the latest issue of Mining Global Magazine.