Outliers Mining Solutions – Efficiency through technology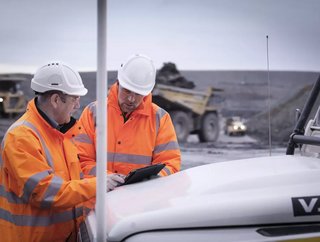 Outliers Mining Solutions Director of Mining Brad Jewson and COO Adam Hewitt on creating world-class mining operations by investing in tech and people
Sometimes you can struggle to work out what a company actually does. You trawl their fancy corporate website, get dazzled by the design, but don't actually come away with the purpose. Not so with Outliers Mining Solutions. Under the bold headline 'Who We Are & What We Do' sits a line that encompasses their proposition: 'We turn mines into world-class operations'. So, how do they do that?
Adam Hewitt is the COO of Outliers Mining Solutions. He manages the mining operations, asset management and training divisions within the company.
In conversation with Mining Global, Adam explains how Outliers delivers operational improvement to both open pit and underground mining operations through a combination of technology services, leadership coaching, process improvement, and training. He and his colleagues work with front-line teams to increase the efficiency and effectiveness of mining fleets, maintenance departments and all areas across the mining value chain.
One of the biggest challenges mining clients face is finding the right people to fill critical roles. 
"There is a general shortage of skills within the industry," says Hewitt. "More specifically, there's a lack of experienced mining operations leaders in the labour market. We developed our OMS LEAD leadership program to help our clients develop their the next wave of leaders from within their organisation" 
Outliers OMS LEAD program is a leadership program designed for front-line supervisors through to management level. OMS LEAD focuses on six critical competencies of  effective leaders.  Safety, Visible Leadership, Performance Management, Communication, Time Management, Management Systems and Acting as a Coach and Resource.
The program provides role clarity for leaders and helps break down silos to improve collaboration, innovation, and problem-solving. The result is an effective leadership group where leaders are working at their appropriate level. 
"One of our previous clients, in the mine operations department, had combined experience across all of their supervisors and superintendents of just 33 years – and one individual had 16 of those years," recalls Hewitt.
"Our facilitators have a combined 130 years of experience in the industry. They've held GM, VP, and COO positions throughout their careers. Where they find they can continue to add value to the industry is helping develop the next wave of mining leaders."
Brad Jewson, Director of Mining at Outliers Mining Solutions, says many front-line leaders typically come from the operations ranks and while they showed an aptitude and understanding of mining, they would not necessarily have received any specific training on how to lead teams and how to manage people. 
Hewitt agrees and says the demands and requirements for this new wave of leaders is growing.
"Not only do you need operational expertise to drive best practice, but you also need to become competent in the technology that's supporting all of these processes," says Hewitt. "Often we find these front-line leaders don't have a background that lends them to be naturally comfortable with mine technology."
In addition to embracing technology, Hewitt echoes Jewson's thoughts on lack of leadership and management experience with first-time leaders.
He says most mining companies don't have programs in place to address the behavioural aspects of leadership. Those 'soft' skills necessary to manage people are the key to creating high-performing teams, along with providing clear expectations of their role as a front-line leader in a mining operation.
One of the mining industry's inherent problems is the boom and bust cycle, which impacts the flow of new mining technical professionals and operational leaders into the sector. As Hewitt put it, the industry is always lagging behind the latest boom or bust cycle. A period of low metal prices means that fewer people are entering the mining field. When the industry inevitably recovers, experienced people aren't available to fill essential roles. 
"We also see a lag in enrolments in technical programs – mining engineering and other technical fields that support mining," says Jewson. "There are these bursts of enrollment and interest in mining during good times and then long periods where universities aren't churning out a lot of mining engineers. We see the impact today in that there is a real dearth of people with 20-25 years of experience to train the new engineers and the new leaders.
"It's further exacerbated by the fact that the older, more experienced leaders in mining are getting close to retirement age and may not have experience with the technology that has become a standard part of modern mines.
"We're training our clients' young engineers and technical people on what good looks like in mine planning, in terms of interactions with operations and in fleet management systems and other mining technology."
Typically clients approach Outliers Mining Solutions looking to improve their mine performance – and any improvement program must include coaching for their people and a focus on upskilling their existing workforce. For production gains to be sustained, there must be an investment in people.
"One thing that's unique about Outliers is that we provide a high level of continuous improvement and business improvement support," says Hewitt. "All of our people are subject matter experts and have spent time at mining operations living these roles."
One of the core service offerings provided by Outliers is rehabilitating and maximising the value from mine technology. Hewitt cites the example of fleet management systems – technology that has been around for 30 years yet isn't used effectively by many mining operations. Clients bringing Outliers in are looking for a rapid improvement and a step-change in performance.
"The performance management system that we've developed delivers that," says Hewitt. "It delivers improvement by using all of the data generated by the mine technology and making it visible and useful to the front line leaders where decisions are made."
"So instead of supervisors managing by look and feel, or what they hear on the radio, they have access to information that drives data-based decision making. Dispatchers in the control room have the full picture of what is happening in real-time. A dispatcher can detect when the operation is going off track and take action quickly, well before the end of the shift."
Perhaps surprisingly, both Hewitt and Jewson agree that most senior managers are open to how technology can help improve efficiency rather than seeing it as a threat.
"These are result-driven people. This approach delivers better business results," says Hewitt.
Continuous improvements
For clients looking to improve the performance of their operation and invest in their people, Jewson recommends a focus on continuous improvement, built on a Lean Six Sigma program and specific to the mining industry.
"We have a Lean Six Sigma Green Belt program where we train individuals from all areas of the operation – finance, human resources, mine operations, maintenance, engineering," says Jewson. "And we teach them the Lean and Six Sigma methodology for continuous improvement. So rather than hiring a continuous improvement expert, who may not understand mining, you have 15 people across your organisation implementing improvement projects in their area that deliver real value in terms of cost savings, production increases, or reduction in risk.
"This also creates a common language for improvement and it creates a site-wide culture of continuous improvement. We've had single programmes deliver tens of millions of dollars of value in terms of increased production and reduce costs while making a real investment in the development of their people.
"We had a mining partner in Canada that trained 24 of their people in our Lean and Six Sigma program. The result was a group of accredited Green Belts delivering improvement projects in all areas of the business. The combined value of the projects delivered was over US$60 million in just two years."
How it works
The unique aspect of Outliers' Lean and Six Sigma program is that it is based in a mining environment. The data is from real mines, and the case studies are from mining operations. Outliers also run the training on site, identifying and highlighting opportunities for improvement. In addition to the training, clients get coaching and mentoring from experienced mining professionals on how to deliver that program.
When it comes to their performance management program, it's bespoke because mining is dynamic and every mine is unique.
"We come in and do an assessment and we identify specifically the actions that will increase performance or reduce costs," says Jewson. "We normally see a jump in performance within the first four to six weeks. Depending on the areas of focus, we generally see the bulk of the improvement around the three to four-month mark.
"The remaining months are the sustainability phase where we ensure that everything is properly handed over to the client, that all the processes are truly embedded, and the owners of these systems are fully trained. Typically, when we come in, we identify improvement opportunities in the range of 11 to 23% increase in production without capital spend. Our record shows we've been able to deliver and sustain those gains.
"When we began our business we saw how other consulting firms worked and we wanted to be different. We wanted to take experienced miners and teach them how to be consultants not take consultants and teach them how to be miners."
Hewitt agrees and says 'consultants' can be viewed as a dirty word in any industry. He says a lot of resistance comes from generalist consulting firms trying to apply concepts that don't necessarily fit with the mining industry.
"A key point of feedback from our clients is just that we understand their business," says Hewitt. "They don't take the action and execute and implement the recommendations because the consultants are telling them to do it, they do it because they actually believe it's going to work and they see the value."