From pit to port: using automated drones to boost productivity in mining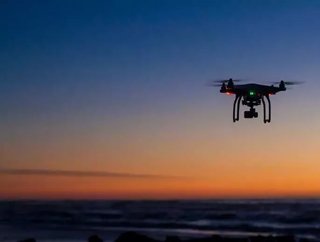 With many mines maturing and productivity decreasing, the companies behind them are trying increasingly hard to maximize the value of their operations...
With many mines maturing and productivity decreasing, the companies behind them are trying increasingly hard to maximize the value of their operations. It's not an easy thing. It requires efficiently combining people, processes, and equipment, and mining companies have been scrambling to improve operational efficiency. However, it's possible many of them are looking in the wrong place.
While many are perhaps understandably focusing on what they could do better on the ground as well as below the surface of the earth, not nearly enough of them are looking to the sky. They should, though. Automated unmanned aerial vehicles (UAVs), or drones, offer a versatile set of productivity advantages that are poised to revolutionize the mining industry.
A million uses for automated drones
Automated drones, such as those that have emerged thanks to leading manufacturers like Airobotics, boast a variety of impressive drone uses and are able to complete an entire mission, entirely on their own. They can take-off and land - without the intervention of a human pilot, both scheduled and on-demand - yet precise flying missions are just one feature of these automated drones. They can be equipped with a portfolio of sensors, cameras and corresponding analytics software in order to inspect assets, identify risks like gas or chemical leaks, create 3D maps of their environment, and even perform hands-on (rather, robotic-pincers-on) work in the field. All data capturing and processing can be completed without requiring human operators.
Further, leading automated drones can charge themselves, swap batteries if necessary, and even swap payloads and sensors, eliminating much of the maintenance work that goes into having an on-site drone. All told, automated drones eliminate the significant expense of human pilots as well as the delays associated with waiting for human operators when a drone needs to fly on-demand - precious minutes that are not only costly but can present a risk to human lives. This advanced technology offers benefits to a wide range of industries, very much including mining.
Digging deep on drone capabilities
In the mining industry, automated drones provide more efficient alternatives to traditional human-based approaches. For example, they can be deployed to conduct asset inspections, as they can quickly and safely reach areas that are difficult for humans to access. Or, automated drones could be used to quickly complete surveying or take measurements of stockpile volumes, to ensure a blast plan is being followed precisely, and to conduct essential inspections of haul roads.
However, beyond replacing traditional operations, automated drones also offer this industry unprecedented opportunities. For example, drones are increasingly being used for surveying and terrain mapping, as they can automatically render three dimensional maps and models based on a fly-over visual inspection. The simplicity of obtaining such detailed models surpasses anything that was previously possible, opening the door to unforeseen productivity solutions.
As important as improving business processes is for mining companies, perhaps the most important thing automated drones do at a mine site is provide emergency response capabilities. Whether it's a potential incident at a blast site, at a haul road, or anywhere else, an automated drone can immediately launch and begin transmitting live footage of the incident, providing essential information to responders.
The advantages of autonomy
Mines and other industrial sites can be dangerous places, and human fatalities are not unheard of. Using automated drones for the most dangerous of tasks eliminates personal risk, and the possibility of emergencies and other productivity delays. Further, the minimal upfront investment in automated drone solutions will pay off in spades. Drones can quickly collect a virtually unlimited amount of data from around the mine, stopping only when they need to recharge. With the right analytical tools, this treasure trove of data can be used to obtain actionable insights into a mining operation, begetting further productivity advantages.
Boosting mine productivity isn't a goal to be taken lightly. Research has revealed a global decline in mining productivity over the past ten years, meaning mines must find a way to increase productivity or risk falling behind. Now may be the best possible time for mining companies to start looking up and aiming high.