Rio Tinto and Vale named among world's top 50 most innova...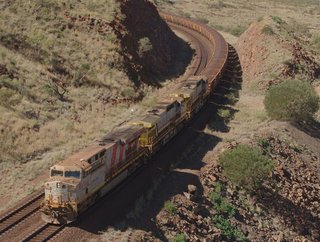 Rio Tinto has made it onto Boston Consulting Group's (BCG) annual list of the world's 50 most innovative companies for its use of AI.
Rio Tinto has made it onto Boston Consulting Group's (BCG) annual list of the world's 50 most innovative companies for its use of AI.
Both Rio Tinto (ranked 49th) and Vale (placed 19th) joined the list for the first time this year.
Announcing this year's top 50 BCG stated: "The companies on BCG's most innovative list for 2019 extensively use AI and platforms. Alphabet/Google, which unseats Apple at number one after a 13-year reign, is an "AI first" company, according to its CEO. It has long embraced both platforms (think Android) and ecosystems (consider how Alphabet has worked with others to develop Waymo, its autonomous driving venture). 
"Next in line is Amazon, which, besides using AI in its retail business, has pioneered voice recognition technology (Alexa) and platform-based services (Amazon Web Services). Apple, at number three, helped pioneer voice recognition software (Siri) and provided a premier virtual workplace for app developers with its iOS platform. Fourth-place Microsoft has also evolved from a software company into a provider of AI and platform-based services."
Rio Tinto has spent more than $3bn constructing one of the world's most technologically advanced mines in the Pilbara, Western Australia.
The Koodaideri iron ore project will integrate extensive automation and digitalisation technologies. Rio Tinto chief executive J-S Jacques commented: "Koodaideri is a game-changer for Rio Tinto. It will be the most technologically advanced mine we have ever built and sets a new benchmark for the industry in terms of the adoption of automation and the use of data to enhance safety and productivity."

Related stories:
Read the latest issue of Mining Global here

Rio Tinto's $940m AutoHaul programme is focused on automating trains transporting iron ore to the company's port facilities in the Pilbara region of Western Australia. The network is the world's first heavy-haul, long distance autonomous rail operation. Rio Tinto operates about 200 locomotives on more than 1,700km of track in the Pilbara, transporting ore from 16 mines to four port terminals. 

The 13th annual global innovation survey from BCG highlights that AI use is expanding with many companies relying on more platforms and cousin ecosystems to support their innovation efforts.

Nine out of 10 respondents in the survey said their companies were investing in AI. More than 30 per cent expect AI to have "the greatest impact of any innovation area on their industry" in the next three to five years.