Unearthed Solutions: Digging through data to Unearth solutions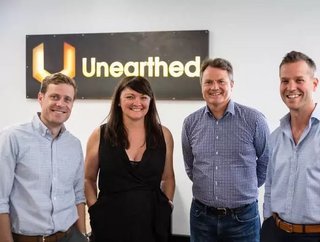 When you think of a hackathon what springs to mind? The chances of you thinking of the modern mining industry are quite slim, but that's exactly what...
When you think of a hackathon what springs to mind? The chances of you thinking of the modern mining industry are quite slim, but that's exactly what Unearthed Solutions is doing, bringing hackathons to the resources industry.
But what role do hackathons play in the industry?
"Hackathons are a means of quickly prototyping solutions to industry challenges and opening up the realms of possibility. How technology can unlock and solve a problem that a global resources company has," says Justin Strharsky, Director, Unearthed Solutions.
Unearthed Solutions is a company that believes the answer to many of the world's industry problems, including those in mining and resources, lies in the minds of entrepreneurs.
Through hackathons, online challenges, and a technology accelerator, Unearthed Solutions provides opportunities for entrepreneurs to address these industry challenges head on and improve the efficiency and competitiveness of the industry as a whole.
But while hackathons are a major factor in the way in which Unearthed works, Strharsky is keen to stress that the company certainly didn't invent them.
"We didn't invent them, but what we are doing is applying the methodology of hackathons to opportunities in the resource sector," he says.
"Unearthed is about doing something, rather than just talking about it. We connect entrepreneurs and technologists to specific opportunities in the resource sector through hackathons,"
The hackathons, which Unearthed has been running since 2014, are an intense, 54-hour activity designed to connect innovators to challenges and big data from the resources sector. The directors of Unearthed previously conducted hackathons in other industries, but turned their attention to the resources industry because they identified a big opportunity.
"There is close to $1 trillion in economic impact coming to the global resources sector from disruptive technologies by 2025. At Unearthed our goal is to empower entrepreneurs to create businesses that can deliver these technologies and help the industry become more efficient and competitive by adopting them," he says.
Unearthed acts as an innovation platform for the entire resources sector.
The company is headed up by three directors, Justin, Zane Prickett and Paul Lucey. Each of these men have years of experience behind them, with Justin being a recognised leader in Perth's growing tech startup ecosystem.
Strharsky often recalls his experience in technology startups as a foundation for the formation of Unearthed, to help companies avoid certain mistakes that he himself has experienced over time.
The mining industry is one that has somewhat lagged with regards to innovation and adopting new technologies, especially when compared to other industries. This is a feeling shared by Strharsky, who notes that the mining industry is often referred to as unsophisticated; a reputation built on perception.
"Early successes in automation came out of mining. All kinds of scientific and technological advancements have origins in mining also. With technology, it is part of a longer process in the mining industry," he says.
Strharsky believes that the recent technological boom we are witnessing across the world is happening so fast that mining is just unfortunate that it has fallen behind in the adoption curve with certain technologies such as data analytics and Internet of Things (IoT).
So, with a hackathon, is the ultimate goal of bringing new technologies into the mining industry effective immediately?  Not quite.
There are instances where the results of a hackathon have had a substantial, if not immediate impact on the wider industry. Strharsky points to a recent example with Newcrest Mining. In March this year, Newcrest once again partnered with Unearthed for a hackathon held in Melbourne.
On opening night of the event, Newcrest Chief Financial Officer Gerard Bond explained how last year's Unearthed Brisbane hackathon led to Newcrest partnering with participant Dr Penny Stewart of PETRA Data Science to deploy SAG mill overload downtime prevention algorithms at Lihir mine in January.
"Since then we haven't had any overloads, and typically we have hundreds of overloads per year", Mr Bond said.
Another example of this substantial industry impact is Newton Labs, a mining technology company based in Australia, which was formed off the back of winning an Unearthed hackathon event in 2014. Upon graduating from the pilot of the Unearthed Accelerator program in 2015, the startup won a WA Innovator of the Year award and now deploy their technology for detecting the size of material in haul trucks on the sites of tier-one mining operators.
"This specific case took longer to get to proof of concept and finding a working model, but is impacting on a problem that is worth $1billion in Australia alone," Justin explains.
In an industry that is supposedly slow at embracing technology, the response to  hackathons has been extremely positive. It seems that the mining industry is well and truly ready to have the conversation regarding technology and the role entrepreneurship will play in enabling the technological future of the industry.
Major mining companies are welcoming the hackathons that Unearthed are rolling out. Newcrest and Austmine's involvement with them is a testament to this, but for Strharsky, the industry is truly excited by the potential technology holds in reducing the bottom line.
"Mining companies are completely on board and ready to support an international community of innovators, tapping into the digital skills that they need to bring business forward," he says.
Last year, Unearthed rolled out nine hackathons, both locally across Australia and internationally in Cape Town and San Francisco. This year will see a series of hackathons covering Toronto, Melbourne, Buenos Aires, Houston, Brisbane, Perth and a return to Cape Town once more.
The choice of location is a deliberate one, as the company responds to the way in which the cost of learning technology skills is significantly reducing in the modern world.
"Anyone with an internet connection can open a browser and learn how to be a data scientist these days," he says.
"This means that the best people for solving these problems can be anywhere in the world."
Another means of discovering and tapping into the international pool of talent is through a series of online competitions that run alongside the hackathons. Where the hackathons are about exploring the opportunities and possibilities in the challenge, the online competitions are driven by knowing the company's desired result.
Competitions such as Phase-X, in which Unearthed partnered with BHP Billiton to find the best teams of university students and research organisations worldwide to create a superior algorithm for optimising open pit mining phases.
"The power of that approach is that we can put that distributed talent to work in competitive processes to achieve the best result," says Strharsky.
Through these competitions, companies such as BHP and other major players can connect with people with the necessary skillsets to solve their biggest challenges in what Strharsky calls a "crowdsourcing" of the best solutions.
In addition to hackathons and online competitions, Unearthed has launched a six-month mentor driven accelerator program to provide support to entrepreneurs to transform their technology prototypes to commercially ready products for global markets.
"Why make bets on individual transformative technologies when you can build an engine that sustainably generates hundreds of them? We like to think that Unearthed is that engine", Justin says.
For Strharsky, who has been an active player in technology startups for the best part of his career, Unearthed revolves entirely around providing opportunities for talented entrepreneurs and innovators. 
"The tool-set for running a tech startup is empowering for individuals. It's a way of delivering value to our industry customers and chasing after the challenging questions of our time," he says.
"I'm extremely passionate about the power of entrepreneurship making a difference to the stakeholders we interact with."