Why did Alcoa just invest $60 million in 3D printing?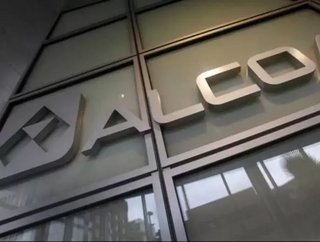 Aluminum mega companyAlcoasees big plans in shaping metal with3D printers. The company announced earlier this week plans to invest $60 million to expand...
Aluminum mega company Alcoa sees big plans in shaping metal with 3D printers. The company announced earlier this week plans to invest $60 million to expand its research and development (R&D) center for advanced 3D printing techniques and materials.
Located near Pittsburgh, Pennsylvania, the R&D center will produce materials specifically for additive technologies to satisfy rising demand for complex, high-performance 3D-printed parts for aerospace and other high-growth markets, including automotive, medical and construction.
"Alcoa is investing in the next generation of 3D printing for aerospace and beyond," Alcoa chairperson and CEO Klaus Kleinfeld stated.
• Related content: Sandvik Looks to Utilize 3-D Printing in Mining Equipment
"Combining our expertise in metal alloys, manufacturing, design and product qualification, we will push beyond the limits of today's additive manufacturing. This investment strengthens our leadership position in meeting fast-growing demand for aerospace components made using additive technologies."
Alcoa said it's working to developing a specialized manufacturing technique that combines 3D printing technology with traditional processes.
According to Ray Kilmer, Alcoa's chief technology officer, the company is attempting to develop cheaper metal materials that can be used to craft 3D printed objects rather than current materials used, which are extremely expensive.
"What's new now is the machines are getting better, faster and cheaper," said Kilmer. "Alcoa is stepping into the process so we can get the performance and the cost to where they need to be."
• Related content: [VIDEO] Caterpillar D10 bulldozer replicated using 3-D printing
Construction of the new expansion is expected to be completed in the first quarter of 2016. Alcoa said the project is expected to create more than 100 full-time positions, including materials specialists, design experts and process and inspection technologist by 2017.
According to the company, Aloca has been utilizing 3D printing technology to build tools and prototypes for the past 20 years. 
Stay connected! Follow us on Twitter and like us on Facebook