Why Your Mine Needs Remote Control Technology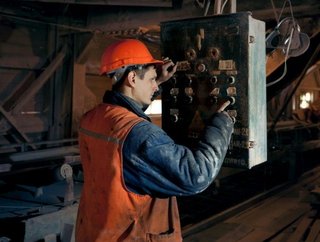 Labor shortages, productivity challenges, an emphasis on sustainability and health and safety concerns are all very real issues facing the mining ind...
Labor shortages, productivity challenges, an emphasis on sustainability and health and safety concerns are all very real issues facing the mining industry. Countries that have thrived on mining for many decades are now facing increasing pressure from overseas competition and, on top of that, research indicates that despite the fact companies have received record prices and profits in the last ten years efficiency has gone down owing to little emphasis being put on productivity. With this in mind, mine operators are looking for ways to overhaul their operations to boost profitability in the sector.
Remote controlled equipment and technology has begun to take hold and what was once pitted as a future trend is now gaining traction – many of the world's biggest mining companies implement remote solutions on a daily basis.
In the following year we can expect an injection of R&D dollars in remote control technology solutions. From monitoring the safety of miners, to managing energy consumption on site, remote (and real-time) data could have a big impact on the way mines operate.
Remote Technology Bridges the Skills Shortage Gap
It is no secret that the mining industry is facing a severe skills shortage. According to Deloitte there is a 20-year gap in the sector owing to disinterest in the 80s and 90s. Furthermore, in a recent interview with Mining Global, Arloa Woolford, President of the Women in Mining Education Foundation also expressed her concerns about the 'greying' mining workforce. The result being, mining companies are increasingly lacking people with the right skills.
While technological advances cannot overcome this problem entirely, the benefits of implementing remote technology cannot be overlooked. For example, remote monitoring software negates the need to have large numbers of experts on site all the time – instead the efficiency, productivity and management of the mine can be assessed from afar. Not only does this help counter balance a shortage of skilled laborers, it can also significantly reduce overheads.
With technology advancing at a pace of knots, remote monitoring systems are become more and more sophisticated. As an example, they can be interlinked with a mines' CCTV system, so should a problem arise it can be assessed and rectified without having to bring a number of mine experts on site.
Helping to Overcome Productivity Challenges in the Sector
Due to developments in the economy and the mining industry over the past six to eight months, the key focus has shifted back to reducing the cost of mining operations and improving efficiency across the board. With budgets being squeezed and demand increasing, mining companies need to put an emphasis on productivity if they want to bat off competition from overseas firms.
Remote monitoring goes a long way towards keeping operating costs to a minimum, while maintaining consistently high throughput. For example, it gives mine site operators the opportunity to manage variables such as energy consumption. By monitoring energy use throughout a plant in real-time, mining companies can easily identify inefficiencies that not only waste energy, but also affect outputs.
When this monitoring is done remotely, the benefits in terms of productivity can be even greater. That's because no matter where a process expert is based they can easily log-on, at any time of day, to assess the efficiency of operations and take any necessary action.
Addressing Issues of Health and Safety on Site
With remote controlled equipment and monitoring systems comes a heightened level of safety. Mine sites by their very nature can be dangerous places to work, and therefore removing laborers where possible reduces risk.
Remote control technology requires human operators for most machine functions, but removes the operators from the equipment itself. These systems enable operators to works from a safe location that may be well away from the physical job site. Many of the world-leading mining equipment manufacturers such as CAT, JOY and Laird have already developed sophisticated systems, which make this possible.
Implementing remote controlled equipment leads to a safer overall mine site, with reduced human presence on the site itself. Plus, operations have the potential to be more efficient and productive, with less chance for operator injury or error.
They say that necessity in the mother of invention and this is certainly the case for the mining sector. In the following months we can expect continued uptake of remote technologies to drive safety, efficiency, productivity and ultimately revenue. Many of the world's leading companies have already begun implementing remote systems; it will be interesting to see what continues to develop in 2014.