Caterpillar undergoes mining developments at Newmont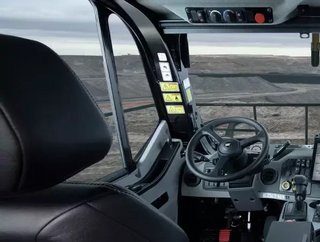 Caterpillar Inc. represents next-level mining machinery innovation, which it will bring to its strategic partnership with the gold mining firm, Newmont
One of the best ways to fully appreciate mechanical and technological innovation in mining is through showcasing. While there are various exhibitions, including the MINIExpo, which display some of the latest advancements in heavy machinery and other mining solutions, how can businesses get creative with trialling and testing their equipment? 
Caterpillar Inc. has been creative with its vehicle showcasing for many years, demonstrating just how impressive its latest machines are. 
Queue the Cat Trials, an ingenious campaign—premiere in 2014—that puts Caterpillar's machines to the test in a series of activities that viewers would not expect. From a game of Jenga between diggers and telehandlers to powering a Chinese lantern festival, the trials put a variety of equipment to the test. 
Caterpillar's marketing genius
In September 2021, the company created a new instalment of the series, which shows the capabilities of its latest developments in a creative way. While viewers may not immediately consider it a mining-related video, it presents its ability to produce durable vehicles that are capable of handling multiple tasks across various working conditions. 
Why get excited about Caterpillar? 
While these showcase videos are great fun to watch, it's important to understand the level of innovation that Caterpillar has undertaken over the years, through all-electric and hydrogen-powered solutions. The company has also entered into a strategic partnership with Newmont Corporation, the world-leading gold mining organisation, to transform its surface and underground mining operations, predominantly focusing on safety, automation, sustainability, optimisation of mining operations, as well as data and asset management. 
With such a wide developmental reach, it's no wonder that Caterpillar is capable of providing comprehensive solutions to global mining organisations like Newmont, which has confirmed an initial investment of US$100mn in its new mining management system, comprised of an all-electric fleet of autonomous haulage vehicles. 
According to Caterpillar's Chairman and Chief Executive Officer, Jim Umpleby, 'Caterpillar is committed to providing transformational advancements in safety, sustainability and technology'. He also says, 'We share Newmont's dedication to a reduced-carbon future, and we're honoured to work together on this industry-leading effort'. 

For more mining insights, check out the latest issue of Mining Global Magazine.