The 11 best websites for mining industry news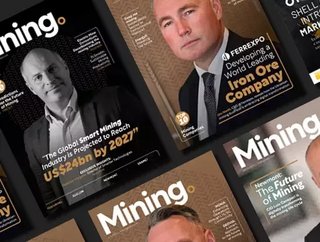 Rather than wasting precious time digging around for the latest mining industry news, use these leading websites for breaking news, trends, and analysis.
Rather than wasting precious time digging around for the latest mining industry news, simply use these leading websites for breaking news, trends, and analysis.
With daily news posted to the website, twice-weekly newsletters, exclusive interviews with top mining executives, a bimonthly digital magazine, and unique video content, Mining Global has the industry comprehensively covered. Plus, MiningGlobal.com also hosts webinars, roundtables and produces White Papers. Make sure you follow the LinkedIn Page and engage with its 32,000+ followers. The portfolio is truly a digital community for the global industry that connects the world's largest mining brands and their executives. Currently, all content is available free of charge.
2. Mining.com
Producing online mining news since 2011, Mining.com says it 'seeks to educate, inform, connect, and influence' while providing reliable and up-to-date news and information for industry professionals. Only interested in battery metals mining? Then subscribe to one of their 10 specialist news digests and get regular updates on the news that matters most to your business.
Founded 112 years ago, Mining Magazine has charted incredible change in global mining methods, technology and operations. The magazine, now digital rather than print, hopes to inform and assist mine management by providing insight on the latest thinking and technology. Subscription fees apply for the website and magazine.
The Northern Miner has been providing global mining news (despite its name suggesting otherwise) since 1915. Sister title to Mining.com and Canadian Mining Journal, this website is perhaps secondary to the print publication which is distributed to paid subscribers every two weeks in newspaper form. Newsletters round out the offering.
Mining Journal claims to be 'the industry's leading source of intelligence' but that comes at a price, with all content requiring a subscription. That can get you access to the website news, exclusive interviews, surveys and opinions, plus four annual reports from the Intelligence division if you opt for the Premium package. We like the fact they do site visit reports and investment country reports.
One of the more contemporary sites on this list, Mining Technology covers a broad range of topics from mine safety to the latest technological innovations improving mine efficiency and productivity. Industry projects offer the latest info on mines around the world, plus there are extensive listings of mining industry suppliers, and their products or services.
Promising 'global mining news in real time', this busy site also includes video content and – a nice touch – audio versions of news stories so you can listen rather than read. There is a fair bit of news aggregation going on, with stories from the likes of Bloomberg and Reuters, as well as content created by the in-house editorial team. Paying subscribers gain access to a weekly magazine.
8. FT.com
As well as being the established authority on money matters, the Financial Times is also a trusted voice when it comes to industries including mining. You won't receive mining news on a daily basis, apart from commodities prices, share fluctuations, etc. but every few days you should come across some quality coverage and deep insights.
News, magazine, webinars, events and white papers and help Global Mining Review reach a global audience. Full website access and a copy of the print publication (8 per year, rather randomly) will cost you an annual subscription.
10. ICMM.com
OK, so it's not strictly a news site, but the International Council on Mining and Metals (ICMM) is an invaluable resource for mining executives. ICMM promotes a fair and sustainable mining and metals industry, comprising 28 corporate members and 35 association members. When it comes to best-practice and thought leadership, this is a handy resource with regular contributions from top mining executives.
11.  MiningNews.net
Not the best looking site you'll see but there seems to be loads of news and daily content parked behind the subscription paywall. This website, which focuses on daily news and information specifically for the Australian market through digital and print (Australia's Mining Monthly), and a full subscription also gives access to the previously mentioned Mining Journal Intelligence reports. Standard subscription includes three daily newsletters – sure to clog any inbox.