Supply Chain & Operations
Top 10 CO2 emitting mines in Australia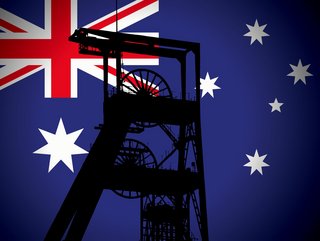 Ember ranks the top 10 mines for carbon dioxide emissions in Australia after the country emitted 1.8mn tonnes of methane in 2021
Australia's coal mines have a methane problem. The IEA estimated that Australian coal mines emitted 1.8mn tonnes of methane in 2021, double the officially reported figures.
Methane is a potent and fast-acting greenhouse gas, which is 82.5 times more powerful than carbon dioxide over 20 years, making the task of reducing methane levels even more important in the near-term.
Here are the top 10 'gassiest' mines in Australia as ranked by Ember.
10: Warkworth
Warkworth is a large surface mine in the Hunter Valley of New South Wales, producing primarily thermal coal and small volumes of semi-soft coking coal for the export market. The mine is operated by Yancoal in conjunction with its neighbouring Mt Thorley operation following the acquisition of Coal & Allied from Rio Tinto in 2017.

CO2 emissions: 0.8MT
09: Maules Creek
Maules Creek produces some of the highest quality high energy thermal coal in Australia, and has been in operation since 2015, according to Whitehaven Coal.
The mine has coal reserves to support 40 years of production, and we anticipate coal sales from the mine will deliver $2.4 billion in royalties in its first 21 years of production. The mine uses ultra-class mining equipment and is the site of a trial of an autonomous haulage system.
CO2 emissions: 0.8MT
08: Mandalong
Mandalong provides coal to both Vales Point and Eraring Power Stations, and is crucial for New South Wales electricity generation. Mandalong is an underground longwall thermal coal mine with a workforce of over 500 employees producing up to 6mn tonnes of coal annually.
CO2 emissions: 1.16MT
07: Grosvenor
Grosvenor Coal Mine is located in the Moranbah region of Queensland, Australia. It is a greenfield metallurgical coal project being developed by Anglo American with an investment of $1.95bn. The mine is estimated to produce 7mn tonnes of run-of-mine coal per year.
CO2 emissions: 1.19MT
06: Oaky
The Oaky Creek Coal Mine is located 17kms east-southeast of Tieri in the Bowen Basin in Central Queensland. The mine has coal reserves amounting to 288mn tonnes of coking coal, one of the largest coal reserves in Asia and the world, and an annual production capacity of 11mn tonnes of coal.
CO2 emissions: 1.23MT
05: Tahmoor Coal
Tahmoor Coking Mine is an underground coal mining operation situated in the Southern Highlands Region of New South Wales, that is located just south of the Tahmoor township and approximately 75kms south west of Sydney.
CO2 emissions: 1.24MT
04: Broadmeadow
Broadmeadow is one of nine metallurgical coal mines in Queensland's Bowen Basin. Broadmeadow at a glance The Broadmeadow coal mine is a part of BMA, the 50:50 joint venture between BHP and Mitsubishi Development.
CO2 emissions: 1.27MT
03: Appin
South32 Illawarra Coal operates Appin Colliery extracting hard coking coal used for steel production. Appin Colliery is an underground mine located near the township of Douglas Park in the Southern Coalfield of New South Wales.
CO2 emissions: 2.17MT
02: Moranbah North
The Moranbah North Coal Mine is a coal mine in the Bowen Basin at Moranbah in Central Queensland, Australia. The mine has coal reserves amounting to 261mn tonnes of coking coal, one of the largest coal reserves globally, and an annual production capacity of 8mn tonnes of coal.
CO2 emissions: 2.32MT
01: Capcoal
Capcoal and Moranbah North have the highest Scope 1 emissions of all coal mines in Queensland, and also leak the most CO2e per tonne of coal mined, according to Ember. Between them they emit 24% of the state's coal mine emissions, but mine only 6% of its coal.
The Capcoal Mining Complex is a group of surface and underground mines, operated by Anglo American, producing 11mn tonnes per annum, near Middlemount in the Bowen Basin, Central Queensland. The complex comprises several mines and has expanded into historic operations, including Lake Lindsay, Oak Park, German Creek East.
CO2 emissions: 3.15MT