Supply Chain & Operations
Top 10 Earning Mining Executives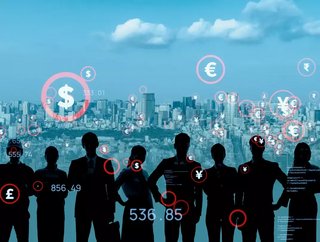 List of top earners covering leading CFOs and CEOs was compiled by Bedford, which researched Board and Executive Compensation in the industry
A list of mining industry top earners, comprising leading CFOs and CEOs, has been compiled by The Bedford Group/TRANSEARCH. Compensation data and insights from 276 mining companies were analysed, including over 1,000 named executive officers and 1,700 board members.
"Despite being negatively impacted by supply chain issues, health & safety related disruptions, and other pandemic-related market implications, mining is one of the few industries that came out of COVID-19 in excellent financial and operational shape," said Frank Galati, Managing Partner and Compensation Practice Leader. "Throughout 2021, we observed significant upward pressure on mining executive compensation driven by the commodity bull market and the associated increase in demand for senior leadership and operational talent, combined with a shrinking labour pool."
Upward pressure on commodity prices and precious metals continued through the first half of 2021 and this was reflected in mining company valuations. The top earning executive, Mark Rosenthal, the COO and former Chairman and CEO of MP Materials Corp, received $29,043,957, which is 16.8% higher than the top paid executive in 2020.
The commitment to greater diversity for board composition was evidenced in 2021. Females now represent 20% (compared to 16.3% in the prior year) of board composition and 10% of C-suite executive composition (compared to 8.2% in the prior year).
10: Michael Rosenthal
Michael Rosenthal is a Founder of MP Materials and managed the Mountain Pass operation since the company acquired the site in 2017. Previously, he was a Partner at QVT Financial, an investment management firm, where he concentrated on investments in the global automotive sector and in China.
Prior to QVT, he worked as a senior high yield credit analyst for Shenkman Capital Management.
MP Materials recently entered into a long-term agreement with General Motors to supply US-sourced and manufactured rare earth alloy and magnets to power more than a dozen models using GM's Ultium platform. The facility will produce NdFeB alloy and magnets with the potential to power approximately 500,000 EV motors per year, with a gradual production ramp expected to begin in 2023.
In Q3 2021 figures, revenue increased 143% year-over-year, driven by increases in the realised sales prices of rare earth oxide in concentrate as well as metric tons of REO sold. The realised sales price increase of 127% was due to higher demand for rare earths driving increased market prices. The 36% increase in MTs sold was mainly due to the higher production volumes as well as the timing of shipments, which fluctuate quarter-to-quarter but approximate production volumes over time.
CEO
MP Materials Corp
$29,043,956.90
09: Lourenco Goncalves
Lourenco Goncalves has been Chairman, President and CEO of Cleveland-Cliffs since August 2014. He designed and led the company through a major strategic initiative transforming Cleveland-Cliffs into a leading player in the US steel industry, starting with a complete financial turnaround, followed by growth initiatives in the metallics market and the entry into the steel business.
CEO
Cleveland-Cliffs Inc.
$23,398,415.92
08: D. Mark Bristow
Mark D. Bristow was appointed President and CEO of Barrick effective January 1, 2019, following completion of the merger with Randgold Resources. Previously, since its incorporation in 1995, he was the CEO of Randgold following his pioneering exploration work in West Africa. He subsequently led Randgold's growth through the discovery and development of high quality assets into a major international gold mining business. He played a pivotal role in promoting the emergence of a sustainable mining industry in Africa, and has a proven track record of delivering significant shareholder value.
CEO
Barrick Gold Corporation
$22,915,401.03
07: Richard C. Adkerson
Richard C. Adkerson is Chairman of the Board and CEO of Freeport-McMoRan Inc. Prior to joining the firm in 1989, he was Partner and Managing Director in Arthur Andersen & Co. where he headed its Worldwide Oil and Gas Industry Practice. From 1976 to 1978, he was a Professional Accounting Fellow with the Securities and Exchange Commission in Washington DC. He currently serves as Chair of the International Council on Mining and Metals and has been a member of ICMM since 2005 and previously served as Chair from 2008–2011.
CEO
Freeport McMoRan
$21,135,690.19
06: Jean-Sébastien Jacques
​​​​​​Jean-Sébastien Jacques agreed to step down from the mining giant by mutual agreement after the Juukan Gorge scandal, but the ousted mining boss still took home his biggest ever pay packet for his time as chief executive. He has been a board member of the International Council on Mining and Metals (ICMM) since 2016.
CEO (Former)
Rio Tinto
$16,835,216.00
05: James D. Frias
James D. Frias has been Chief Financial Officer, Treasurer and Executive Vice President since January 2010. He previously served as Corporate Controller from 2001 through 2009, becoming Vice President in 2006. He was Controller of Nucor Steel, Crawfordsville, Indiana from 1994 to 2001 and Controller of Nucor Building Systems, Waterloo, Indiana from 1991.
CFO
Nucor Corporation
$10,444,962.88
04: Graham Shuttleworth
Graham Shuttleworth joined Randgold as Chief Financial Officer and Finance Director in July 2007 and has been associated with the company since its inception, initially as part of its management team and subsequently as an adviser (Barrick Gold announced a merger with Randgold in September 2018). As the New York-based head of metals and mining for the Americas for HSBC, he advised numerous mining companies on listings, accessing capital markets, and mergers and acquisitions.
CFO
Barrick Gold Corporation
$9,155,262.20
03: Stephen Pearce
Stephen Pearce joined Anglo American and its Group Management Committee on January 30 2017, prior to joining the Board as an executive director and taking over as Finance Director with effect from April 24 2017. He was CFO of Fortescue Metals Group, the Australia-based and listed iron ore producer, since 2010, playing a major role in steering the company through a period of major investment and strong growth. In more recent times, he has worked through the challenges of the sharp decrease in iron ore prices via rapid cost improvement and significant debt reduction.
CFO
Anglo American
$8,186,451.00
02: Kathleen Quirk
Kathleen L. Quirk is the President and Chief Financial Officer of Freeport-McMoRan, with over 30 years of experience in the organisation, and is a senior member of its executive team. She has been instrumental in the company's strategic planning and responsibility for a broad range of financial and administrative functions. She holds a Bachelor of Science degree in Accounting from Louisiana State University and serves on the Board of Directors of Vulcan Materials Company.
CFO
Freeport McMoRan
$8,181,211.03
01: Ryan Corbett
Ryan Corbett joined MP Materials as its Chief Financial Officer in 2019. Previously, he was a Managing Director at JHL Capital Group, an alternative investment management firm, where he focused on JHL's investment in ML Materials.
CFO
MP Materials Corp.
$7,535,530.66