Top 10 Mining Colleges and Schools in the United States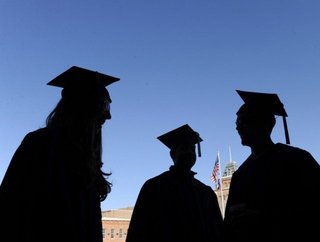 The mining industry is one of the most competitive industries in the world. It's not easy for
The mining industry is one of the most competitive industries in the world. It's not easy for job seekers with no experience to break into. At the very least, mining companies will expect potential employees to have some qualifications relevant to the resources industry, if not a deep level of expertise. Because of that, education is essential. 
• 6 Mining Careers with Higher-Than-Expected Salaries
• 3 Things the Mining Industry Could Learn from Kobe Bryant
The United States is home to some of the most prestigious mining and engineering schools in the world.  If you're looking to make a name for yourself in the mining sector, these schools are the cream of the crop. 
University of Alaska - Fairbanks (Fairbanks, Alaska)
The University of Alaska Fairbanks has been educating students in geological and mining engineering programs since 1922. In fact, mining engineering was one of two main focus areas when the University was founded in 1917.
UAF offers vast opportunities of students looking to enter the mining industry. Specific to mining, the University offers vocational and technical training as well as advanced degrees. Because mining plays a vital role in Alaska's economy, the University has developed a mining workforce development plan, helping to assist students in their future career paths.
The school even has a 40 Below Club, a time honored tradition of posing in front of the University when it's really, really cold out.
Pennsylvania State University (State College, Pennsylvania)
Pennsylvania State University boasts one of the largest and most recognized mining engineering programs in the United States.  The program is one of the degree programs offered by Penn State's College of Earth and Mineral Sciences, which has achieved a long and distinguished history dating back to 1896 when it was founded as a School of Mines.
What began as a school offering instruction in mining engineering, geology and metallurgy evolved into a diverse college with five departments. From mineral recovery to its use, Penn State's College of Earth and Mineral Sciences offers a wide range of degree programs that address the effective production, conversion, use and management of energy and mineral resources. The college's engineering programs, all accredited by the Accreditation Board for Engineering and Technology (ABET), include Energy Engineering; Environmental Systems Engineering; Mining Engineering; Petroleum and Natural Gas Engineering; and Materials Science and Engineering.
Penn State also offers an associate degree in mining technology, which blends basic sciences, mathematics, principles and practices of management, and applied courses in mining technology to prepare students for supervisory roles in the mining industry. 
Missouri University of Science and Technology  (Rolla, Missouri)
Mining Engineering was one of the four founding disciplines of Missouri University of Science and Technology (Missouri S&T) in 1870.  The university offers the B.S., M.S., M.E., Ph.D. and D.E. in Mining Engineering and the M.S. and Ph.D. in Explosives Engineering. Missouri S&T offers one of the largest programs in North America with over 230 undergraduate students and over 160 graduate students and it is also a leading university in distance education in Mining and Explosives Engineering. 
The core research strengths include surface mining methods and heavy mining machinery, mine ventilation and mine atmospheric control, explosives engineering, sustainable development and mine optimization, rock mechanics and ground control, minerals, coal and materials processing, minerals and energy economics, and underground mining methods and equipment.  
Over the last 10 years, Missouri S&T has extended its global footprints in mining engineering education and research.  This global reach includes universities in Africa, Asia/Pacific, Middle East and Latin America.  Africa collaborations include the University of Mines and Technology in Ghana, University of Botswana and Botswana International University of Science and Technology.  Asia/Pacific collaborations include Western Australian School of Mines, Tianfu College of Southwestern University of China, Chongqing University and Hunan University of Science and Technology of China, and Universitas Islam Negeri of Indonesia.  Middle East collaboration includes the Saudi Mining Polytechnic.  Latin America collaborations include Universidade Federal Do Rio Grand Do Sul, Brazil, Universidad Nacionale Ingenieria, Universidad Privada del Norte and Universidad de Ingenieria y Technologia of Peru and Universidad Tecnológico de Santo Domingo and Universidad Tecnológico Cibao Oriental of the Dominican Republic.
The University of Utah (Salt Lake City, Utah)
The University of Utah is home to one of the premier Metallurgical Engineering programs in the country. The school partners with mining organizations (Society for Mining, Metallurgy, and Exploration; Women in Mining; and American Rock Mechanics Association) as well as working with some of the largest mining companies in the world (Rio Tinto, Barrick Gold, Newmont Mining, BHP Billiton, and Freeport McMoRan) to employ graduates.
The University of Utah also offers outreach programs dedicated to informing high school students about potential careers in science and engineering. The program includes a shadowing program for high school student as well as a classroom experience for teachers interested in introducing their students to new and exciting scientific researching occurring in various aspects of Metallurgical Engineering.
6. Montana Tech - The University of Montana (Butte, Montana)
Founded in 1900, the University was originally named Montana State School of Mines offering two degrees: mining engineering and electrical engineering. Although the school has grown in stature, including academics, mining remains a key aspect of its culture.
Montana Tech offers specialized degrees in mining-related fields including Mining Engineering and Metallurgical & Materials Engineering, as well as degrees in Geological, Geophysical and Environmental Engineering.
One of the main advantages of attending Montana Tech is job placement. The school has a 98 percent placement rate for students looking to further their careers as well as undergraduate research programs, scholarships and graduate school.
University of Kentucky (Lexington, Kentucky)
The University of Kentucky has a winning tradition on the basketball court, and the same can be said for their Mining Engineering Department.
Among the oldest and newest programs of its type, the school's Department of Mining Engineering is one of only 12 ABET-accredited mining programs in the nation. The program, which was initially founded in 1866, works to assist students in advancing the intellectual and personal development by providing education filled with stimulating classes, travel and an array of career options.
The schools' undergraduate program is built upon the foundations of calculus, physics and chemistry, but later exposes students to: mineral processing; reclamation engineering; material handling systems; geo-technical engineering; surface mining engineering; explosives; ventilation engineering; surveying; underground mining; exploration; automation and control engineering; and fluid mechanics.
Virginia Polytechnic Institute and State University (Blacksburg, Virginia)
Virginia Tech's Department of Mining and Minerals Engineering program is one of the largest minerals-related programs in North America. Areas of study include mineral exploration, evaluation, development, extraction, mineral processing, and environmental management.
The school offers M.S., M.Eng, and Ph.D. in Mining &Minerals Engineering. The program prepares students for high-level, challenging efforts in research, development, design, industry, university teaching, and government. In addition, the VT provides graduates with employment opportunities in the mining of construction aggregates, coal, copper, gold, phosphate, mineral sands, and many other commodities.
University of Arizona (Tucson, Arizona)
Founded in 1885, the University of Arizona holds one of the most prestigious Mining and Geological Engineering programs in the country. The school offers various programs in Mine Operations, Geomechanics, Sustainable Resource Development, and Mineral Processing.
Perks of attending the University of Arizona include: operating large mining trucks, utilizing high-tech equipment, paid internship, and attending national conferences. Believe it or not, in the last 10 years the school has obtained a 100-percent job placement rate for students after graduation.
Not to mention, the University of Arizona is home to the schools' Mineral Museum,which dates back to 1892. According to the website, the mineral museum is divided into roughly ten major exhibits, including exhibits of the minerals from Guanajuato, Mexico and famous Arizona localities such as Bisbee, Ajo, Morenci, Ray, and Tiger. The museum includes a micromount exhibit that demonstrates the beauty and diversity of crystals too small to be appreciated with the naked eye.
South Dakota School of Mines and Technology (Rapid City, South Dakota)
If you're looking for a successful future in the mining industry, South Dakota School of Mines and Technology is your golden ticket.
Since 1885, the school has been a national leader in preparing world-class engineers and scientists through its award-winning undergraduate education. The school works closely with industry partners and is guided with input from an industrial advisory board comprised of top names in the mining industry, many of which are alumni of SDSMT. Along with top-notch education, the school provides a variety of extracurricular activities such as a student mine rescue team and a mining and mucking team, which compete internationally.
South Dakota School of Mines and Technology has a 100 percent placement rate among mining graduates, with one of the highest starting salaries ($66,413) of majors on campus. Not to mention, the school has been named one of America's 100 Best College Buys for the 17th consecutive year. In addition, the school integrated an online master's degree in mining engineering management. Although it's only in its second year, the program has already doubled in enrollment. 
Colorado School of Mines (Golden, Colorado)
Founded in 1874, Colorado School of Mines has distinguished itself among the best mining colleges in the nation by developing curriculum and research programs geared towards responsible stewardship of the earth and its resources.
With a size that allows for personal attention, Colorado School of Mines offers all the advantages of a world-class research institution.Colorado School of Mines ranks as one of the best value schools due to its reasonable tuition and high student outcomes as engineering graduates start out with high average salaries of $68,000.
And if you're looking to join one of the largest mining companies in the world, Newmont Mining actively recruits graduates from this school.
"Newmont has working partnerships with all of the major mining schools, as they are the training ground for the next generation of mining professionals that sustain our business and drive best practices in our industry," says Omar Jabara, communications officer for Newmont Mining. 
"With our headquarters near Denver, having the Colorado School of Mines in our backyard affords us a direct connection to CSM's world-class technical and research expertise, as well as their talent pipeline."
If you want to get the most out of your mining career, the path begins with Colorado School of Mines.