[VIDEO] Caterpillar Discusses Sustainability and Remanufacturing in U.S.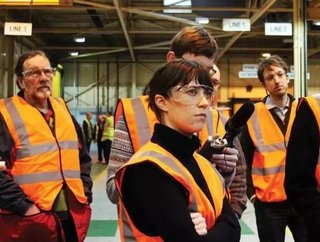 Last week Caterpillars Group President Stu Levenick was on MSNBCs "Morning Joe" to discuss how remanufacturing is booming across the United...
Last week Caterpillar's Group President Stu Levenick was on MSNBC's "Morning Joe" to discuss how remanufacturing is booming across the United States.  
"Caterpillar and MSNBC are collaborating on a special series of segments to air on Morning Joe that will highlight our common values, promote our commitment to social innovation and share the unique stories of individuals and groups who are working to affect change," said Levenick.
WATCH: How Remanufacturing is Booming Across the US
The first in a series of three themed-weeks, the video takes a closer look at companies that are remanufacturing machines and materials for both ecological and economic gains.  
"We all know about recycling… remanufacturing is similar. We give that customer a brand new reman component. We're bringing used cores in that aren't very expensive and remanufacturing into a new condition," Levenick said. "I think for an American worker it is a great opportunity to grow in a business that's not only environmentally friendly but economically positive for the economy," Levenick explained.
"Progress doesn't have to be at the expense of profit or the environment – Caterpillar and many other like-minded companies are enabling sustainable economic growth while best serving our planet and its people. I believe that's a message that will resonate with the MSNBC audience."
In addition to featuring Group President Stu Levenick on the importance of remanufacturing, the video highlights North American Coal's award-winning land reclamation project as well as examining the need for technical jobs skills training for workers with Building Construction Products' Vice President Mary Bell.
"The perception of manufacturing is that it's dirty and dark and not high tech. We have a welding apprenticeship program, we have a manufacturing assembly apprenticeship program… programs that assure kids graduating from high school have the skills that we need to fuel our growth and succeed in the future," said Bell.
WATCH: [VIDEO] Caterpillar Builds the World's Tallest Sand Castle