Top 10 Mining Newsletters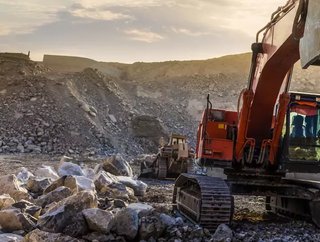 We take a look at the current Top 10 Mining Magazine Newsletters and how they compare with one another in an in-depth analysis of the best in the business
It's fair to say that the mining industry changes daily. Whether it be exciting new partnerships between companies endeavouring to explore new mineralisations and reach greater depths, the trials and tribulations of new technology being used to increase efficiency and enhance the mining process, or perhaps it's addressing the sustainability issues surrounding the sector that continues to be placed under pressure to decarbonise its operations. 
There's an ever-flowing stream of news regarding mining, which means there's also an ever-growing number of ways to get the latest down-low on all the newest and biggest operations in the industry. So, with that being said, let's take a look at some of the best online mining magazine newsletters you can sink your teeth into. 
Mining Global 
Founded: 2007
HQ: Norwich, UK
Follow: miningglobal.com / FB / LI 
Of course, we're slightly biased on this one, but that doesn't mean Mining Global doesn't deserve the No.1 spot on this list. Three posts per day, delivering the latest news and delving deeper with more analytical pieces, providing in-depth information regarding ongoing operations, innovations and explorations, all factors making Mining Global's newsletters some of the best in the business. 
2. MINING.com
Founded: 2008
HQ: Vancouver, Canada
Follow: mining.com / FB / LI 
Flaunting around 400,000 readers per month and an impressive 200,000 subscribers per day accessing its flagship news digest, MINING.com is a powerhouse in the mining newsletter and subscription industry. The magazine provides updates and analytical insight into explorations, gold, commodity prices, and notes developing mining companies and their activities. A valuable asset to have in an inbox for all things mining. 
3. Mining Weekly
Founded: 1995
HQ: Johannesburg, South Africa
Follow: miningweekly.com / FB / LI
Offering its readers real-time news on mining projects, the online magazine's newsletter is never short of valuable mining information, with an average of 30 posts per week! Specialising in all the facts and figures of minerals, including gold, platinum, diamonds, copper and other ferrous metals, subscribers receive up-to-date intelligence on developments in the African premier industry. 
4. Financial Times - Mining
Founded: 1907
HQ: Toronto, Canada
Follow: financialpost.com 
It may only deliver, on average, three posts a month, but the Financial Times' reputation is high for a reason. Its newsletters and subscription services provide readers with in-depth and highly detailed information breaking down all the latest news within the mining sector, proving useful for those within the industry. 
5. Mining Journal
Founded: 1835
HQ: London, UK
Follow: mining-journal.com / LI 
One of the 'Grandads' of the mining magazine industry, Mining Journal's kept up with the changing journalistic landscape from its foundation in 1835. As the industry's leading source of information regarding global investment, finances and mining business, it covers all corners of the industry, from grass-roots exploration to breaking news on investments and developments. Its newsletters provide in-depth reporting on multi-billion-dollar mining tech and fresh information regarding the sector's advancements. 
6. The Northern Miner
Founded: 1915
HQ: Toronto, Canada
Follow: northernminer.com / FB / LI
Delivering a consistent 25 posts per week is The Northern Miner magazine. Its subscription service, of which there are three options: print, digital, or executive, offers expert intelligence on authoritative, up-to-date reporting on mining, exploration and investment. 
7. MiningNews.net
Founded: Unknown
HQ: Perth, Australia
Follow: miningnews.net / LI
MiningNews.net offers you the option to have a 30-day free trial with its mining newsletter subscription service. The magazine provides "daily breaking news and information for the Australian exploration and mining investment community, providing unparalleled insight into the resources sector and expert commentary and researched features." It's Australia's leading source of daily mining and investment news with three posts daily and delivers newsletters every morning for its audience's perusal.
8. Australian Mining
Founded: 1908
HQ: Sydney, Australia
Follow: australianmining.com / FB / LI 
With an average of 24 posts per week, Australian Mining is the country's highest-circulating mining industry magazine. Its newsletter specialises in providing news on premier mining technology and equipment and helps supply the mining and resources industry with the latest valuable information on the sector's innovation. Although the clue is in the name, it's very Aussie-focused. 
9. Mining Magazine
Founded: 1909
HQ: London, UK
Follow: miningmagazine.com / LI
Mining Magazine is teeming with valuable resources, and signing up for its newsletter should guarantee you a steady, organised inbox full of mining materials and news. As one of the more in-depth magazines with categories such as surface mining, the future of the industry, underground mining, processing, and asset management, to name a few, it's easy to get lost in the sheer abundance of variety that greets you. 
10. CIM Magazine
Founded: 1898
HQ: Quebec, Canada 
Follow: magazine.cim / FB / LI 
As they state on their website, CIM provides "critical information on the extractive industry's issues, trends, technology and best practices." A magazine with a rich history and published by the Canadian Institute of Mining, Metallurgy and Petroleum, which was established only 31 years after Canada was founded, CIM Magazine has an audience ranging from equipment operators to chief executives within the mining industry. 
Additionally, the company has an array of awards on its mantlepiece, including being able to boast, taking home the top prize of the Tabbies Awards every year from 2012 to 2018. If that doesn't display its merit, then what will?