Top 10 Upcoming mining events: 2015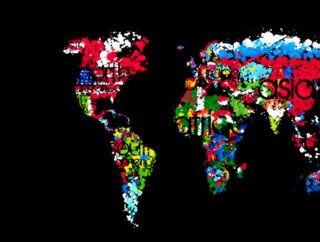 One of the more enjoyable aspects of the mining industry is the events. Every year the industry...
One of the more enjoyable aspects of the mining industry is the events. Every year the industry holds countless events all across the world to bring like-minded people together to discuss ideas, topics and the future of mining. As we cross the halfway mark of 2015, we break down the remaining mining events you can't miss.
10. FMGM 2015 (Sydney, Australia) – September 9 – 11, 2015
The Australian Center for Geomechanics is delighted to host the 2015 International Symposium on Field Measurements in Geomechanics; a first for Australasia. This Ninth International Symposium will be held in New South Wales where mining, civil and tunneling engineers, and transportation and agricultural professionals will assemble to explore the various topics related to field instrumentation, monitoring and associated project management. 
Topics include: civil tunneling; slope stability; underground mining; surface mining; coal mining and associated excavations; water flow and monitoring; underground space; emerging technologies; carbon sequestration; coal seam gas; dam stability; transport corridors; mine closure; case studies.
9. Mining Investment Africa (Abuja, Nigeria) – October 27 – 30, 2015
Mining Investment Africa 2015 welcomes ministers, geological surveys, exploring and operating mining companies, investors and key technology and production solution providers wanting to enter, expand and develop their market presence  at the world's next frontier mineral resources region. 
Topics include: the new mining investment climate: cycles, trends, challenges and opportunities; Review financing for mining companies: structures, sources and availability; How junior miners raise capital? Explaining mining regulations in Nigeria, Ghana, Ivory Coast, Cameroon, Gabon, DRC, Tanzania and South Africa; Project updates on gold, copper, cobalt, coal, bauxite, chromite, iron ore, manganese, diamond, phosphate rocks, vermiculite, and zirconium; How technology innovations and other game changers are transforming the industry; Base, bulk, precious, industrial and specialty metals & commodities strategies; Creating sustainable, profitable & efficient operations; Managing risk in mining investments; Renewable energy in mining – what's there for Africa? Around Africa mining exploration projects.
8. Design Methods in Underground Mining 2015 (Australia) – November 17 – 19, 2015
The Australian Centre for Geomechanics will host the inaugural International Seminar on Design Methods in Underground Mining in Perth from 17-19 November 2015. This seminar will focus on both the numerical and empirical methods used for the design of underground metalliferous mines.
A variety of underground mining methods and designs are used to extract various orebodies from the large and massive, to the narrow tabular, flat or steeply-dipping, in competent or weak rock masses. Some design techniques, in particular the empirical approaches, which are very useful during feasibility studies, are often specific to the mining method – whether it is a caving, an open stope mining or cut-and-fill method. Achieving a robust design at this stage is critical to ensure that the mine's initial extraction progresses without major problems.
7. AIMEX (Sydney, Australia) – September 1 – 4, 2015
AIMEX, the largest mining event in the Asia-Pacific region, will be held at the Sydney Showground, Sydney Olympic Park. For over thirty-five years AIMEX has delivered the largest concentration of METS suppliers to Asia-Pacific's mining industries. As one of the world's largest mining exhibitions in 2015, AIMEX will provide your business with crucial operational efficiencies and cost-savings.
6. Third International Future Mining Conference (Sydney, Australia) – November 4 -6, 2015
The Third Future Mining Conference 2015 will address innovations and opportunities to transfer scientific and technological developments from other disciplines into the minerals industry. It will examine the human factors and skill needs for the future operations, identify possible blue sky scenarios of Mining in the Future, strategies of mining education and research, novel mining systems and future commodities and directions. Furthermore, the Second Off-Earth Mining Forum will be held as a post-conference event on 5 - 6 November 2015.
5. Technology and Innovation in Mining 2015 (Toronto, Canada) – September 10 – 11, 2015
Technology and Innovation in Mining 2015 is a carefully designed event which will bring together leading stakeholders in the mining sector on an exclusive and candid platform, where, over a period of two days, they will discuss their challenges in executing large scale automation projects, share case studies from successful implementations of cutting edge technologies and also discuss their project requirements and aspirations with world class suppliers and solution providers who are collaborating with operators to take the industry forward. 
Event includes: A 360 degree understanding of upcoming technologies; increase the production efficiency in an ever changing and competitive market; A deep dive into buzzwords like Internet of Things, Big Data and Drones for a better understanding and proper application of these technologies and ways to identify such technologies to best meet the needs of your organization, and so much more. 
4. BAUMA CONEXPO AFRICA (Johannesburg, South Africa) – September 15 - 18, 2015
BAUMA CONEXPO AFRICA, International Trade Fair for Construction Machinery, Building Material Machines, Mining Machines and Construction Vehicles takes place between September 15 and 18, 2015, in Johannesburg. The premiere of Bauma Africa in September 2013 attracted 754 exhibitors from 38 countries and 14,700 visitors from over 100 countries. Covering a total of 60,000 square meters of exhibition space (40,100 square meters net) this is the biggest event for the sector in Africa.
3. Mining Indonesia (Jakarta, Indonesia) – September 9 – 12, 2015
Mining Indonesia 2015 is a highly focused Mining and Minerals Recovery event with over 30 years of success. The event provides the perfect opportunity to meet face to face with potential clients who are actively looking for suppliers.
Now in its 17th edition Mining Indonesia is well known and respected amongst industry professionals. The show attracts industry leaders and key players in the global mining industry; to showcase the latest products and services in one venue, the Jakarta International Expo.
2. World Mining Summit (Toronto, Canada) – November 4 – 5, 2015
Four global mining events under one roof! Meet 300+ senior executives with global responsibilities within HSE, HR, EPC(M) and IT areas of the largest mining corporations. 
Events include: Improving Performance of EPC(M) Projects for the Mining Sector: Effective methods for delivering projects within agreed budget and scope; 7th Global HSE in Mining: Driving high performance and enhancing productivity through a commitment to zero harm; 5th Global Mining IT & Communications: Big data, loT, digitalization and changing DNA of mining CIOs; 5th Annual Global Human Capital in Mining: Expansion of the appropriately sized, skilled and adaptable workforce.
1. IMARC (Melbourne, Australia) – November 9 – 13, 2015
IMARC is Australia's only truly international mining event. Uniting the entire mining industry, IMARC is where mining leaders, policy makers, financiers, technical experts, innovators and educators are brought together under one roof. 
IMARC connects the international mining and resources industry with global investors, government and technology through: conferences that inform and inspire led by the international thought leaders, ministers, financiers and industry greats; Master classes, presentations and debates in Discovery & Exploration, Mining and Procurement, Community and the Environment; An exhibition that showcases innovation, cutting-edge technology and the best efficiency solutions; Structured matchmaking to introduce projects, miners, ministers and investors; 3000 attendees from 35+ countries networking to build relationships and create commercial opportunities.
Stay connected! Follow us on Twitter and like us on Facebook