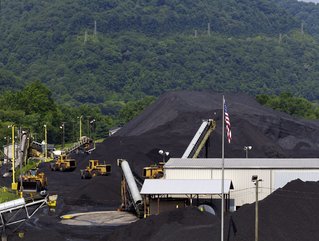 The mining industry supports economic activity in every US state and this top 10 ranking from Statista sees Newmont comfortably head the list
If you have turned on a light, entered a building, driven on a road, made a phone call, used a computer, or visited a doctor, then you a debt of thanks to mining. The mining industry provides essential power and materials for nearly every industry and consumer product, and supplies low-cost, reliable fuel for homes and businesses. In the US, the mining industry supports nearly two million high-paying jobs and contributes to economic activity in every state. Value added from the 12,714 active mines in the U.S. as of 2020 amounted to nearly US$57bn. Here are the top 10 US companies based on revenue, according to Statista.
10: Warrior Met Coal
Warrior Met Coal is a leading producer and exporter of metallurgical coal for the global steel industry from underground mines located in Brookwood, Alabama, southwest of Birmingham and near Tuscaloosa. These underground coal mines are 1,400 to 2,100 feet underground, making them some of the deepest vertical shaft coal mines in North America. The company currently has the operational capacity to mine about 8mn tons of coal per year from more than 300mn tons of recoverable reserves.
09: Coeur Mining
Coeur Mining is a diversified growing precious metals producer with five operations in North America. Its wholly-owned operations include the Palmarejo gold-silver complex in Mexico, the Rochester silver-gold mine in Nevada, the Kensington gold mine in Alaska, the Wharf gold mine in South Dakota and the Silvertip silver-zinc-lead mine in British Columbia. In addition, it has interests in several precious metals exploration projects throughout North America. Coeur's headquarters are located in Chicago, IL.
08: US Silica Holdings
US Silica Holdings is a global performance materials company and member of the Russell 2000. The xompany is a leading producer of commercial silica used in the oil and gas industry and in a wide range of industrial applications. Over its 122-year history, it has developed core competencies in mining, processing, logistics and materials science that enable it to produce and cost-effectively deliver over 600 diversified products to customers across our end markets, and its wholly owned subsidiaries include EP Minerals and SandBox Logistics.
07: Compass Minerals International
Compass Minerals produces salt, plant nutrients and magnesium chloride for distribution primarily in North America, and also provides secure records storage in a retired mine in the UK. Products from Compass Minerals serve a variety of applications in industrial, agricultural, commercial and consumer markets.
06: Consol Energy
Consol Energy's Pennsylvania Mining Complex, located in Greene and Washington counties, is the largest underground coal mine complex in North America. Consisting of the Bailey, Enlow Fork and Harvey mines, along with the central preparation plant and train loadout facility.
Its Baltimore Marine terminal is one of two coal export terminals on the Eastern Seaboard with the ability to serve the largest ocean-going ships in the world, and the only one served by two rail lines - Norfolk Southern and CSX Transportation. With an annual through-put capacity of 15mn tons of coal, the Terminal's infrastructure and ground storage allow for highly specific blending capabilities to meet customer demands.
05: Alpha Metallurgical Resources
Alpha Metallurgical Resources is a Tennessee-based mining company with operations across Virginia and West Virginia. With customers across the globe, high-quality reserves and significant port capacity, Alpha reliably supplies metallurgical products to the steel industry. Alpha Metallurgical Resources affiliates operate both underground and surface mining complexes across Central Appalachia.
04: SunCoke Energy
SunCoke Energy is a raw material processing and handling company serving steel and power customers, with principal businesses in cokemaking and logistics. Its 4.2mn tons of US capacity represents about 25% of US and Canadian markets, and it operates facilities in Illinois, Indiana, Ohio and Virginia, and international operations in Brazil.
03: Arch Resources
Arch Resources is a leading US producer of metallurgical products for the global steel industry, and the leading supplier of premium High-Vol A metallurgical coal globally. Arch and its subsidiaries operate four large, modern metallurgical mines that consistently set the industry standard for both mine safety and environmental stewardship. The flagship Leer mine consistently ranks among the lowest cost US metallurgical mines and produces a product quality that is recognized and sought-after worldwide.
02: Peabody Energy Corp
Peabody is a leading coal producer, providing essential products to fuel baseload electricity for emerging and developed countries and create the steel needed to build foundational infrastructure.
Recently it launched R3 Renewables, a renewable energy development company, in a joint venture with Riverstone Credit Partners and Summit Partners Credit Advisors. R3 Renewables will pursue the development of over 3.3GW of solar PV and 1.6 GW of battery storage capacity over the next five years.
01: Newmont Mining Corp
Newmont is the world's leading gold company and a producer of copper, silver, zinc and lead with its portfolio anchored in favorable mining jurisdictions in North America, South America, Australia and Africa. It is head and shoulders above second place Peabody (US$2.78bn) in Statista's rankings, recording US$12.49bn in revenues in 2021.
Newmont Corporation recently announced that the Governments of Yukon and Canada, after consultation with Yukon First Nations, have jointly accepted the recommendation the Coffee Gold Project be allowed to proceed by the Yukon Environmental Socioeconomic Assessment Board's (YESAB). It has also committed US$5mn to support humanitarian efforts relating to the ongoing war in Ukraine.