Top 10 Youngest Mining CEOs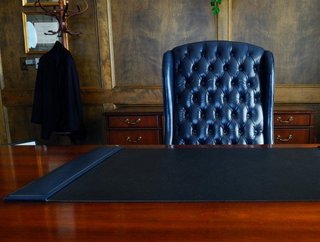 For many young professionals, the ultimate career destination is the big office with the secretary in front and the view in back. •&nbsp...
For many young professionals, the ultimate career destination is the big office with the secretary in front and the view in back.
• Top 10 Mining Colleges and Schools in the United States
• [INFOGRAPHIC] Mining CEOs: Who Makes What?
To be a chief operating officer of a major mining company it requires the right vision and a willingness to take calculated risks. You have it or you don't; it's as simple as that.
The following CEOs, despite their young age, have the tenacity to operate some of the largest mining companies in the world.
10. Andrew Mackenzie (Age: 58)
At age 58, Andrew Mackenzie is the oldest CEO to make our list. He has spent the last 30 years in the oil and gas, petrochemicals and minerals industries. Mackenzie joined BHP Billiton in 2008, becoming CEO in 2013. The best years are yet to come.
9. Ivan Glasenberg (Age: 58)
As leader of the largest commodity trading company in the world, Ivan Glasenberg is a man among boys. Since 1984, Glasenberg has held several positions with Glencore until becoming CEO in 2002. His strategic thinking, and successful takeovers, has earned him a net worth valued at $6.1 billion.
8. Mark Cutifani (Age: 56)
Mark Cutifani has been Chief Executive Officer of Anglo American since 2013. Before taking the reins of the UK-based company, he served as CEO for another mining company, South African AngloGold Ashanti. With over 35 years in the mining industry, Cutifani makes our list at the tender age of 56.
7. Mick Davis (Age: 56)
Mick Davis is the maverick of the mining industry. Not only has he been involved in some of the world's biggest and most formative mining deals, including the creation of BHP Billiton and its smaller rival Xstrata, but he is currently running x2 Resources, a private mining venture that aims to build new mid-tier diversified mining and metals groups. At the ripe age of 56, Davis has a chance to make another mark on the mining sector.
6. Charles A. Jeannes (Age: 56)
Charles A. Jeannes is one of the youngest CEOs to run a top 10 mining company. Since 2008, Jeannes has been President and CEO of Goldcorp, one of the biggest producers of gold in the world. He previously held roles as Executive Vice President and Corporate Development.
5. Sean Boyd (Age: 55)
Seam Boyd is one of the longest tenured CEOs to make this list. He was appointed President and Chief Executive Officer of Agnico Eagle in 1998, and has served various positions with the company since 1985. At age 55, Boyd has spent the majority of his career in the mining industry.
4. Donald Lindsay (Age: 55)
In regards to the mining industry, some could argue Donald Lindsay is a prodigy, buying his first two shares of a mining company (Leech Gold Mines) when he was 10.
In 2005, Donald Lindsay became President and Chief Executive Officer at Teck Resources Limited. He also serves as the President of Teck Cominco Alaska Incorporated, and previously served as President of CIBC World Markets as well as Head of Investment and Corporate Banking and Head of the Asia Pacific Region.