Supply Chain & Operations
B.C. head to 'white gold' lithium rush in Nevada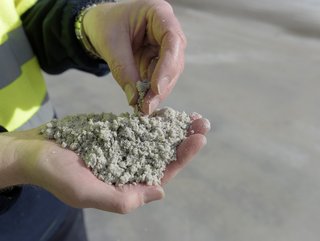 A number of Vancouver-based companies are capitalising on increased lithium prices, good geology, and domestic supply chain security policies
Two Vanocuver-based companies in particular are capitalising on the Lithium rush, including Lithium Americas and American Lithium Corp.
With a market cap of over $4 billion and two prized deposits – in Argentina and Nevada – Lithium Americas is among the top 10 largest pure-play lithium mining companies in the world by market cap, according to a number of rankings.
Of the Canadian companies with lithium projects in Nevada and-or South America, Lithium Americas is the most advanced. It is developing the Caucharí-Olaroz, a lithium-carbonate brine project in Argentina, and the Thacker Pass lithium mine in Nevada. The Caucharí-Olaroz project is being developed in partnership with Ganfeng Lithium (OTC:GNEN.F), China's largest lithium producer.
With a capital cost of US$852, the new Argentinean mine is expected to produce 40,000 tonnes of battery-grade lithium-carbonate annually.
Meanwhile, another Vancouver company, American Lithium Corp. (TSX-V:LI), began trading on the Nasdaq earlier this month under the stock symbol AMLI. American Lithium has two development projects – one in Peru and one in Nevada – and a market cap of more than $999.25 million.
Nevada is rich in minerals, including lithium, and is a mature mining jurisdiction.
Lithium, which has been alternatively called "white gold" and the "new gasoline" is critical not only to lithium-ion batteries for electric vehicles and electronics. Lithium prices have soared, from US$6.75 per kilogram in January 2021 to US$57 per kilogram in February 2022.