AIMEX 2023 offers decarbonisation and transformative tech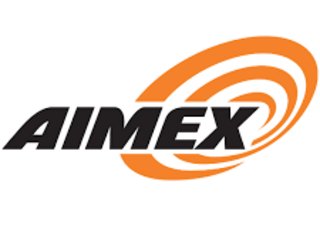 AIMEX will introduce The Transformative Technology Pavilion and the Decarbonisation Zone to this year's event.
Australia's longest-running mining event (AIMEX) to introduce transformative tech and decarbonisation solutions to thousands of attendees in September
After four years, Australia's longest-running mining exhibition will return to Sydney Showground to bring together the largest community of mining suppliers and professionals under one roof to drive innovation and collaboration.
The Asia-Pacific's International Mining Exhibition (AIMEX) is an internationally renowned platform that showcases the latest mining technology, equipment, and services, offering a unique opportunity for leading suppliers and buyers to conduct face-to-face business, learn about the latest trends, and network in an interactive forum.
Sourcing mining solutions via digital transformation
From 5 – 7 September, leading companies supplying the mining sector with technology and equipment that improves efficiency, productivity, and sustainability will showcase their best at AIMEX.
With exhibitors including Bosch Rexroth, Danfoss, CR Powered by Epiroc, and XCMG mining equipment, the trade expo is the ultimate destination for professionals to actively source mining products, technology solutions, and innovations that will lower costs, improve efficiency and boost productivity.
AIMEX will introduce The Transformative Technology Pavilion and the Decarbonisation Zone to this year's event. The idea is to showcase exponential technologies such as AR, VR, robotics, and data utilisation. According to Global Mining Review, The Transformative Technology space will gather exhibitors who are solving specific industry issues with technology, like Bosch Rexroth's eLion electrification solutions for mobile machinery or CR's GET Trakka, a loss detection system that uses embedded IoT-connected sensors.
The Decarbonisation Zone, supported by International Copper Association Australia, will feature smart and sustainable solutions that meet the sector's environmental, social, and governance (ESG) obligations.
Peter Hopewell, NSW State Manager from Bosch Rexroth, while expressing his excitement for the opportunity to meet face-to-face with suppliers and showcase new product lines from their Hydraulics and Industrial Automation solutions, said:
"This year at AIMEX, we will be unveiling exciting new products and technologies that will shape the future of the mining industry. This exhibition will be the first time we are showcasing our eLION solutions in Australia. eLION is Bosch Rexroth's electrification solution specifically designed for the electrification of off-highway machinery."
Also speaking about opportunities for the mining industry to support decarbonisation goals through energy efficiency and integrated energy systems, Chris Page, General Manager, Danfoss Pacific Region, said:
"This year's AIMEX conference and exhibition in Sydney provides a fantastic opportunity to hear more about the current challenges facing the industry and for partners to find out more about Danfoss' energy efficient solutions.
"At Danfoss, we integrate our ESG ambitions into everything we do. Our unique products and solutions provide real value to our customers through sustainable innovation and leading application know-how, supporting their journey toward decarbonization in an intelligent and cost-efficient way.
"We are particularly proud to support the mining industry as it is leading in the transition to net zero and beyond."
With over 250 local and international exhibitors, AIMEX provides an unmatched opportunity to connect and do business with some of the best mining suppliers worldwide. The event will also feature a free-to-attend conference, with themes including decarbonisation, technical innovation, and waste management.