Appian plans to invest US$2bn in the mining sector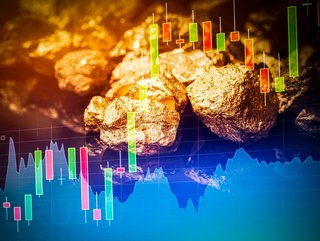 Appian is gradually leaning away from investing in minority stakes in companies
During the next few years, the private equity company plans to become one of the most active investors in the metals and mining industry
A UK-based investment firm, Appian Capital Advisory LLP ("Appian"), founded in 2012, is ramping up its investments in mining and related companies. Even with US$3.6bn in assets under management, Appian is ready to deploy over US$2bn in funds.
Appian announced in June its strategic investment in acquiring 89.96% of Trevali Mining Corporation, which filed for creditor protection in August 2022, in the Rosh Pinah zinc mine in southwestern Namibia.
This recent acquisition comes after Appian announced two other acquisitions in April 2023 in the "highly attractive" zinc market when it purchased 20,153,164 common shares of Osisko Metals for gross proceeds of approximately C$5m (US$3.8m) in a joint venture transaction for the "Osisko Metals Pine Project." The company also completed a six-year loan facility financing agreement with Western Potash Corporation for the completion of its MOP potash project in Saskatchewan.
Michael Scherb, Appian CEO, says that the deals the private equity company is doing are targeted at commodities critical to society over the medium to long term but may experience structural shortages. These commodities vary, and "that goes for anything from tin, which is a soldering agent for microchips and that's a big geopolitical issue at the moment, to potash, where Russia controls 43% of the world's supply with Belarus", Scherb explains.
Capital shortages in mining
Mining has experienced a large outflow of capital since private equity (PE) funds began to take an interest in the sector about a decade ago. Since that initial rush, private equity firms have divested out of the sector, opting instead to invest in industries with fewer investment barriers, like oil and gas.
"If you compare it to even oil and gas where there are hundreds of general partners of private equity funds, there just isn't that number [of private equity funds] in mining," Scherb reveals.
"The barriers to entry are very high. So there has not been a huge influx of capital into our sector — if anything, you've seen players disappear".
ESG concerns remain critical to why PE investors are leaving mining. Scherb states that many PE investors who would otherwise have financed mining have made many mistakes regarding analysing the inherent risks embedded in the industry, not least the geopolitical, infrastructural, and environmental considerations.
Appian's dynamic deal structure
Appian is gradually leaning away from investing in minority stakes in companies. This may be because of the low equity returns it generated from its Harte Gold investment. After Appian acquired 71, 794,871 common shares of Harte Gold Corporation in December 2016 for US$10m, representing about 16.8% of the issued and outstanding common shares of Harte, the company entered into creditor protection in December 2021.
Appian exited Harte Gold for US$22m in the shares of Silver Lake Resources, the winning bidder for Harte Gold, but the equity returns were sub-optimal.
"I think the key lesson learned there is that private equity just simply isn't the best investor to be taking shares in a public company," Scherb says. "It's better to be at the asset level."
Ultimately, the CEO confirms that Appian is keen on doing more deals like the Pine Point joint venture with Osisko.