BHP focuses on life after mining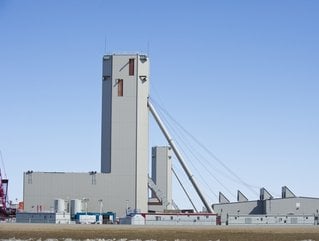 Jansen mine shaft. Credit | BHP
One of the largest global mining corporations, BHP is outlining its strategies for sustainable transition once its mines are exhausted
The Southwestern United States have long been associated with mining endeavours that span centuries. Today, as the mining industry wakes up to the need for greater sustainability, BHP wants to be seen as a leader, managing former mine sites across Arizona, California, New Mexico, and Utah, and paving the way for a new chapter in the region's history.
Leading this endeavour is Kate Sommerville, General Manager of Legacy Assets at BHP, overseeing teams both on-site and at the corporate office in Tucson. Kate's mission revolves around reconciling the region's mining legacy with the vision of closed mine sites seamlessly integrated into the natural landscape.
The Southwest is no stranger to the impacts of mining. "A lot of people here have had mining involvement or exposure, or often, they've seen what happens when things aren't managed properly," Kate admits. The varying perspectives on mining within the region underscore the importance of tailored approaches for each site's lifecycle, from exploration to final remediation.
Mine-life planning at BHP stretches far beyond immediate horizons, spanning decades and, in some instances, even centuries. A pivotal aspect of this approach is the meticulous planning of site closures, an endeavour held in equal importance to the initial development and operation of these sites. Such comprehensive integration ensures minimal disruption and environmental disturbance throughout the entire lifecycle.
BHP's legacy assets portfolio encompasses eight sites across the United States and an additional 13 locations in Canada. These sites, acquired through mergers and acquisitions, predominantly focused on the production of copper, zinc, uranium, tin, and gold, with most ceasing production decades ago. With a strong commitment to safety and social responsibility, BHP assumes the mantle of rehabilitating and restoring these locations for future land use, aligning with the overarching goal of leaving a positive legacy.
"We're focused on leaving a positive legacy in the communities where we operate," Kate emphasises, highlighting the significance of collaboration with governmental bodies, environmental advocates, industry stakeholders, and Indigenous Peoples in decision-making processes. This emphasis on inclusivity and sustainability underscores BHP's commitment to not just a successful mining history, but a legacy that extends beyond industry boundaries.
Kate Sommerville and her dedicated teams recognise the unique challenges posed by each site, embracing the notion that a one-size-fits-all approach falls short in the mining realm. By meticulously mapping out the future of each site and proactively engaging with communities and stakeholders, BHP is setting a precedent for responsible mine closure and rehabilitation, safeguarding the environment while acknowledging the rich history of these regions.
As BHP leads the way in redefining the post-mining narrative, the landscapes of the Southwestern United States are poised for a transformation that pays homage to their heritage while embracing a sustainable and prosperous future. Through careful planning, commitment to collaboration, and a dedication to positive impact, BHP is keen to demonstrate that there really can be a positive, sustainable life after mining.