Supply Chain & Operations
China Copper, Daye Nonferrous and BHP sign copper deal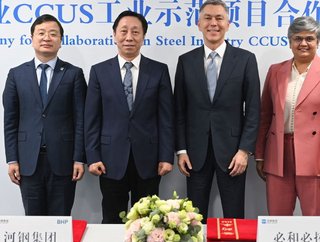 The parties hope to be able to use their expertise to look for ways to reduce their impact on the environment, increase energy and material efficiency, and manage copper production waste streams through the MoUs
The MoU signing on 'collaboration in copper value chain' will increase the depth and breadth of cooperation between the companies.
BHP and two of China's leading copper producers, China Copper and Daye Nonferrous, have announced their intention to deepen collaboration to develop a more sustainable and responsible copper value chain with the aim of supporting the world's energy transition, following the signing of Memoranda of Understanding (MoUs) between the parties.
The parties hope that the memorandums will make it possible for them to use their expertise to look into opportunities to lessen their impact on the environment, increase energy and material efficiency, and manage waste streams in copper production. The proposed collaboration's non-exclusive nature aims to facilitate additional, comparable partnerships with peers in the industry and downstream users.
There will be plenty of opportunities to share insights and work together to develop technology and innovations for copper smelting and refining, including the use of fuels with low carbon emissions, improved heat and energy efficiency, lower-intensity reuse and recycling of byproducts like slag, dust, waste water, and acid, digitalization of copper value chain processes, and investigating ways to improve traceability along the copper value chain with the goal of improving measurement, verification, and reporting.
BHP's Chief Commercial Officer, Vandita Pant, said: "Copper demand is expected to increase significantly to support the megatrends of decarbonisation and electrification. While BHP supplies the growing market, it is equally important for us to do so in a more sustainable and responsible way, and collaboration with key industry value chain partners plays a vital role."
"As two of the leading copper producers globally, China Copper and Daye Nonferrous are actively pursuing initiatives that aim to support China's sustainable development and decarbonisation goals. BHP is proud to be a part of this collaboration and believes our joint efforts will expedite the course towards more sustainable and responsible supply of copper to support the world's energy transition."