CRU's World Copper Conference kicks off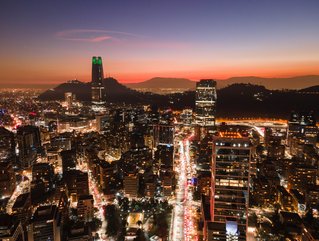 17-19 April in Santiago, Chile
The 2023 World Copper Conference will see an excess of 2000 delegates.
The World Copper Conference hosted by CRU began in Santiago, Chile, yesterday, with an opening address by the Chilean Minister of Mines, Marcela Hernando Perez. The Minister presented the current and anticipated copper prospects for Chile, followed by a discussion on the challenges facing the industry, including water usage and emissions reduction. She emphasized that sustainability is a prerequisite for copper investment in Chile, not an option.
Simon Morris, Head of Base Metals at CRU comments on the Minister's speech:
"Copper will clearly one of the cornerstones enabling the energy transition, playing a key role in wind and solar power generation; EV batteries, cabling and charging; and power grids. As a result, by 2032 we forecast that copper producers will need to bring 6.5 Mt of as-yet uncommitted projects on stream. This will require at least $105bn of investment to be committed by 2029 unless we see significant growth in supply from secondary metal. Such large-scale investment presents the copper industry with a genuinely unique moment in history to transform itself. Upcoming project execution must be done with a focus on decarbonising all components of the value chain; creating political, social and industrial consensus on the regulatory framework for growth; while fostering greater collaboration between private and public enterprise."
Each year, nearly 500 high-ranking executives, comprising the most influential figures in the copper market, gather at the biggest conference for the copper industry. The participants and presenters at CRU's World Copper Conference are recognised as some of the most informed individuals in the sector, and are an essential source of viewpoints on the diverse factors that could affect the market. The conference attracts international attendees who represent the complete copper value chain, from miners and smelters to traders and end-users.
Demand for copper has soared recently, given its huge importance within the energy transition - namely its important role in the development of electric vehicles. Copper is also used in various means of distributing renewable energy from hydroelectric plants as well as wind and solar farms.
Chile holds 22.7% of world copper reserves as of 2021, more than any other individual country. The Minister indicated a consensus is due to be reached over the next few days regarding the Chilean mining royalty tax following positive dialogue this week. This news is likely to ease copper investors globally.