Green mining market set to grow exponentially in 2023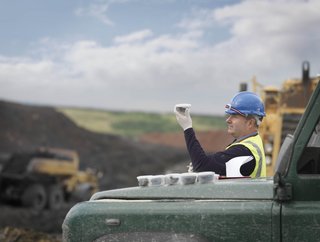 Increasingly, the world's top mining companies will be looking to expand upon sustainable, green mining efforts, estimated to be worth $23.4 billion
The global green mining market size is expected to grow from USD 11.0 billion in 2022 to USD 17.6 billion by 2027 at a compound annual growth rate (CAGR) of 9.9% during the forecast period, with many major mining companies furthering sustainability efforts.
What is green mining?
Green mining is all about mining companies implementing the most environmentally friendly technologies, practices, and processes implemented, in order to make processes more energy-efficient and reduce the environmental impact associated with the extraction and processing of metals and minerals. Some key benefits of green mining include power reduction, fuel and maintenance reduction, emission reduction, water conservation, and mining closure.
Increasingly, major mining corporations are adopting more clean and renewable energy sources, such as wind and solar. to electrify mining processes, resulting in market growth within this sector.
Key players and highlights
Some of the major players, and some recent efforts, include:
BHP Billiton: In November 2022, BHP announced an MoU with China Baowu, JFE, and HBIS to invest up to a total of USD 65 million in research & development of steel decarbonization technologies. The company also collaborated with U.S. copper cable and wire manufacturer Southwire to pilot a study on tracing carbon in their supply chain. Using blockchain technology, the two companies traced greenhouse gas (GHG) emissions from BHP's copper production operations in Chile to Southwire's copper rod production in Carrollton, Georgia, in the U.S.
Rio Tinto: Recently, the company, has planned to develop wind and solar power to power its aluminium assets in Central and Southern Queensland, Australia, by 2030. In addition, Rio Tinto has partnered with the Government of Canada to support technological innovation and reduce greenhouse emissions. The company invested over USD 537 million, over the next eight years, to minimise carbon emissions.
Anglo American: Last month, Anglo American combined its nuGen™ Emissions Solution, with First Mode Holding Inc, has invested $200m to accelerate Zero Emissions Haulage Solution, to decarbonise its global fleet of ultra-class mine haul trucks, of which approximately 400 are currently in operation. Anglo American and EDF have also launched Envusa to power South African mines with power and hydrogen - a new joint venture company to develop regional renewable energy ecosystems in South Africa. There are also plans for a solar photovoltaic (PV) field. This complex has the capability to become a host for the local hydrogen economy in the community around the mine.