Supply Chain & Operations
Indonesia to propose trade deal with US on critical minerals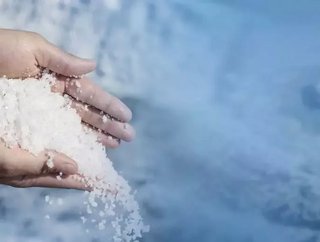 Jakarta will propose a limited free trade agreement (FTA) with Washington.
Under the proposed deal, companies in the electric vehicle battery supply chain operating in the country can benefit from U.S. tax credits
On Monday, a senior minister stated that Indonesia intends to suggest a free trade agreement to the United States for particular minerals that are shipped, with the objective of allowing companies in the electric vehicle battery supply chain that operates in Indonesia to take advantage of U.S. tax credits.
The Inflation Reduction Act (IRA) has issued new instructions for EV tax credits in Washington, which necessitate producing or assembling a certain battery component value in North America or a free trade partner. These rules are aimed at reducing the United States' reliance on China for the growth of its EV battery supply chain.
The senior minister, Luhut Pandjaitan, who has been leading the campaign to entice American companies such as Tesla and Ford, disclosed that the most extensive nation in Southeast Asia is optimistic that businesses in the electric vehicle industry will require nickel for their battery supply chains and that Indonesia, along with US carmakers, can profit from US tax credits.
Following Indonesia's prohibition on the export of nickel ore in 2020, several Chinese enterprises invested in refining infrastructure, including high-pressure acid leach (HPAL) facilities. These plants produce mixed hydroxide precipitate, which is a substance derived from nickel ore and employed in EV batteries.