Legacy systems and the challenge of managing data in mining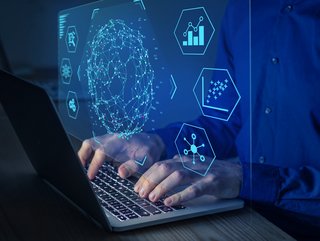 The global mining automation industry is expected to expand at a compound annual growth rate (CAGR) of 7.3% from 2023 to 2030
Informatica on how applying appropriate automation can reduce IT operational costs and increase efficiency within the mining sector
In today's data-driven world, legacy systems often struggle to keep up with the ever-increasing volume of data being shared between partners. This challenge is particularly relevant to the mining industry, where effective data management is critical for onboarding new partners and sharing data. However, the rise in cloud adoption has brought new challenges to data management strategies, requiring mining companies to modernise their systems and engage people in the change process.

Greg Hanson, VP EMEA & LATAM at Informatica talks about the importance of data management in the mining industry and how automation can help lower IT operational costs while improving efficiency and quality.

Why do legacy systems often fail to cope with the ever-greater volume of data being shared between partners?
Often legacy systems are no longer fit for purpose as they were not designed to cope with large volumes of data (e.g. sensor data in real time vs an inspection record once a week) and the ability to communicate in real time. In many cases they just don't scale. In addition, as we become more data driven you want to feed data into business processes and decision making in real time using API's and legacy systems often don't have this capability and data is locked away in these siloes inhibiting organisations from adopting new products, processes and services.
What challenges does the increase in cloud adoption pose to data management strategies in the mining industry?
Challenges can be one of digital transformation where you need to modernise to cloud, and this is a transformative exercise as to realise the value you need data management capabilities that engage people in that change process. It is not simply a technology re-architecture.
Why do mining companies need effective data management to onboard new partners and share data?
Effective and efficient supplier and partner management is one of the routes to making companies more efficient and saving cost. Onboarding new supplier is one of those classic challenges that is labour intensive and process oriented. A better way is to have and effective data management capability to ensure high quality interchange of data to avoid rejections and failures of interchange which is costly and creates delays. Using data management with AI you can now automate many of the process steps that were manual resulting in a much-accelerated onboarding of new partners and suppliers which can help business operations by reducing supply chain volatility for example. In addition, this automation also ensures that a constant watch on the quality of data being exchanged is deployed avoiding unnecessary errors which cost time and money to fix.
How can automation lower IT operational costs for mining companies?
There is no question AI has the potential to automate many manual tasks currently carried out by people such as the onboarding of suppliers mentioned which will increase quality, reduce time and cost. But the potential of AI and automation goes well beyond simply replacing manual steps in a business process. Not only is it reducing the costs we experience now but it is opening up new potential that will not just reduce costs but will increase brand recognition, broaden a company's product offering and increase revenue. Using AI we can now automatically identify what data assets an organisation has making it available for analysis, we can automate the integration and cleansing of data which would have taken significant time and we can create a pristine single view of a company's products, assets, employees, customers and reference data. Having this quality data on demand drives efficient business processes but feeding it into machine learning and facilitating democratisation of it and easy analysis results in more higher quality products and services to their customers, employees, and partners.