Supply Chain & Operations
Mining news roundup: breaking records and market expansions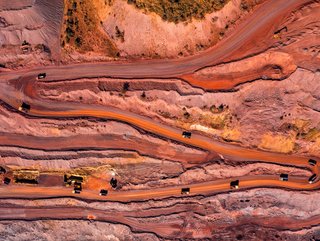 This week at Mining Digital, Caledonia Mining breaks its gold production record, Vale signs a MoU with SHS, and Harmony Gold steps into the copper market
Caledonia Mining breaks its quarterly gold production record
Caledonia Mining, the US-based gold producer, announced that the gold production from its Blanket Mine in Zimbabwe broke records.
During the quarter ended 30th September 2022, it produced 21,120 ounces, which is a record level for any quarter, and marks an 11% increase on the previous year's production.
What's more, Caledonia also revealed that the total amount of gold produced in the first nine months of 2022 was 59,726 ounces – 22% more than the 48,872 ounces produced during the same time period in 2021.
Vale signs Memorandum of Understanding (MoU) with Stahl-Holding-Saar to explore carbon-neutral steelmaking
In a landmark sustainability step, the Brazilian mining giant Vale announced the signing of a MoU with Stahl-Holding-Saar, the German steelmaker.
The two have agreed to pursue steelmaking solutions that focus on carbon-neutrality.
This initiative with SHS contributes to Vale's commitment to reduce 15% of net Scope 3 emissions by 2035.
Harmony Gold revealed its plans to establish a presence in the copper market
With its first step into the copper market, Harmony Gold certainly made its mark.
Earlier this week, we reported on Harmony's purchase of Copper Mountain Mining's Eva project, which represents a deal worth $230mn.
And, given the value of copper as a future-facing metal, its pivotal role in the global energy transition and its predicted supply deficit in the near future, Harmony's newest market stream has come at impeccable timing.