Supply Chain & Operations
Mining news roundup: licences, funding and the skills crisis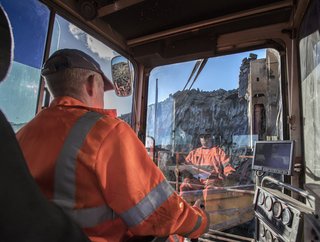 This week at Mining Digital, we delved deeper into the skills crisis facing the Australian mining industry, and Archer's latest exploration funding round
Australian mining industry facing worst-ever skills crisis
In a newly released report, the Australian Resources and Energy Employer Association (AREEA) said that over the next five years, the mining industry will need 24,000 new workers to uphold projects across the country. The projects most at risk include coal, gold, and critical minerals, it added.
The association is battling a staff shortage, which is making it difficult to maintain current operations at their full productivity level, Steve Knott, the chief executive of the association stated in the report.
"This is threatening the continuity of existing operations, resulting in temporary or permanent production downgrades, and driving other workforce issues, including historic levels of staff turnover," he continued.
Osino to receive 20-year mining licence for Twin Hills
Osino Resources, the Canadian gold exploration and development company, has said that it has received 'Preparedness to Grant' confirmation from Namibia's Ministry of Mines and Energy for the granting of a 20-year mining licence for its Twin Hills gold project in the Southern Africa country.
It added that it had recently released a pre-feasibility study for Twin Hills, based on 2.15 Moz in reserves, outlining a 13-year open-pit mine life with an average annual gold production rate of 169koz per annum, at all-in sustaining costs of US$930/oz in the ten years of operation.
Heye Daun, Osino's co-founder, President and CEO commented: "We are very pleased to have received confirmation from Namibia's Ministry of Mines and Energy for the Preparedness to Grant of a 20-year mining licence for the Twin Hills Gold Project subject to the fulfilment of some remaining conditions which are customary under Namibia's regulatory regime.
Archer raises C$10mn for Canadian nickel mining exploration
Archer Exploration, the Vancouver-based mineral exploration company focused on the acquisition, exploration and development of nickel sulphide projects, has announced that it has priced its fully subscribed C$10m private placement offering, which had been announced on 20th October 2022.
Archer said that the offering will consist of the sale of 4,545,455 non flow-through units of Archer – each a NFT unit – at a price of C$0.66 per NFT Unit; 4,243,334 flow-through units of Archer – each a FT unit – at a price of C$0.75 per unit; and 2,898,550 charity flow-through units of Archer – each a Charity FT unit – and together with the NFT and FT Units, at a price of C$1.38 per Charity FT Unit.
Each FT Unit and Charity FT Unit will be issued as a flow-through share as defined in subsection 66 (15) of the Income Tax Act (Canada), the statement added. The aggregate gross proceeds of the offering are expected to be at least C$10,182,500, the company said.